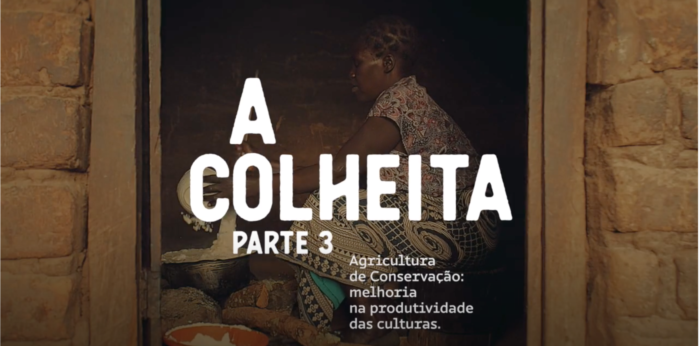 Since 2017, the PROMAC II project– funded by the Embassy of Norway in Maputo-has been working with over 30,000 farmers in the Manica and Zambézia Provinces of Mozambique with the goal of increasing food security and farmer incomes through the adoption of Climate Smart Agriculture (CSA) practices, greater access to land, improved functional literacy and increased access and use of agricultural inputs and market participation.
The project began filming a documentary in early 2020, following a set of farmers through the agricultural season as they experience climate change in real time. The documentary is divided into three chapters focusing on three key points of the agricultural season- land preparation, crop development, and harvest. Part 1, titled A Terra (The Land) which was completed in late April, follows selected project-supported farmers as they prepare their land for planting, using climate smart agriculture practices.
In Part 2- titled O Crescimento (Growth), the project revisits the farmers featured in Part 1 to check in on the development of their crops highlighting the difference between crops planted using CSA and crops planted using traditional practices.
The final installment of the PROMAC II documentary, accompanying selected farmers as they experienced climate change through the 2019/2020 agricultural season, is now available. Recorded in May 2020, this final piece of the three-part series reconnects with each of the farmers as they reflect on the results of the agricultural season.