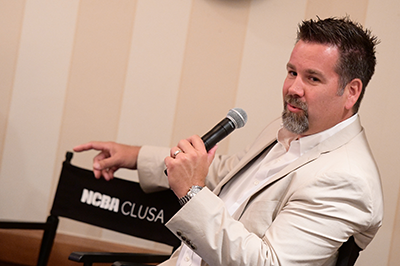 NCBA CLUSA and the Environmental and Energy Study Institute will extend their partnership program for two more years, thanks to additional funding from New York Community Trust (NYCT).
Called the Partnership for Advancing an Inclusive Rural Energy Economy, the program helps rural electric co-ops develop on-bill financing programs that fund energy efficiency upgrades and other clean energy projects at no upfront cost to their customers. The end goal of the partnership is to reduce energy costs, increase disposable income, and catalyze clean energy economic development in rural America, while improving the public health of the people who live there.
The program will continue to educate Congress about the importance of federal resources for cooperatives seeking to develop energy efficiency and renewable energy projects, and work with the U.S. Department of Agriculture (USDA) to make existing resources more accessible. It will also provide direct technical assistance to rural electric co-ops across the country that are starting up to clean energy projects.
Looking to successful co-op led on-bill financing programs such as Help My House in South Carolina and the HELP PAYS program in Arkansas, the partnership is sharing information and best practices for co-ops looking to develop these programs. A panel about these and other Rural Energy Savings Program (RESP) loan-funded projects from USDA was presented at the 2018 Co-op Impact Conference as part of a goal to increase knowledge sharing among cooperatives across economic sectors.
Over the next two years, the partnership will include work with lawmakers, including members of the Congressional Cooperative Business Caucus, on the importance of federal support for programs like RESP. NCBA CLUSA and EESI will also continue to work toward making RESP and other federal funding more available and accessible to electric co-ops. NYCT's new grant for the partnership will continue through February 2021.
Learn more about the Partnership for Advancing an Inclusive Rural Energy Economy.