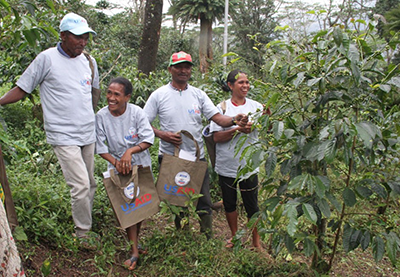 In 1994, the U.S. Agency for International Development (USAID) funded an effort by NCBA CLUSA to organize 450 coffee farmers into a co-op called Cooperatíva Café Timor (CCT), launching the commercial coffee industry in East Timor.
More than 20 years later, coffee is now the small Southeast Asian country's top agricultural export with a value of about $12 million a year. Today, CCT not only exports coffee, but has also added high-value spices and other crops to its lineup. The co-op also runs a string of health clinics that provide services to its 24,000 farmer-members, their families and communities.
In a new blog post, USAID tells the story of coffee in East Timor, and where the industry—and the farmers behind it—is headed.
Read the full post: https://medium.com/usaid-2030/percolating-profits-usaid-helps-brew-timor-leste-coffee-into-1-agricultural-export-55455912693c