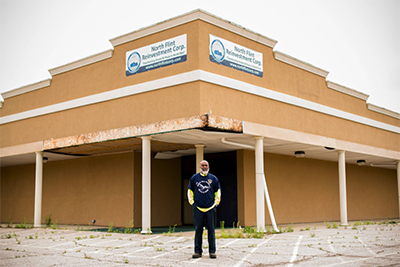 The 2018 Main Street Employee Ownership Act marked an important step in getting the U.S. Small Business Administration (SBA) to fairly recognize cooperative businesses. Unfortunately, when Congress specifically directed the agency to recommend alternatives to SBA's current personal or entity guarantee requirements, the agency made no changes. Its rules continue to cut co-ops out of the mainstream financial system.
Highlighting the challenges of a consumer-owned food co-op startup in Flint, Michigan, a new article published by ProPublica, "The Government is Here to Help Small Businesses—Unless They're Cooperatives," shows the barriers that remain in place for co-ops in accessing capital from SBA and technical assistance from the agency's network of Small Business Development Centers.
The article also notes recent legislation led by Sen. John Hickenlooper (D-CO) to remedy the lack of access to capital available to co-ops. Learn more about the Capital for Cooperatives Act, and add your name to our organizational sign-on.