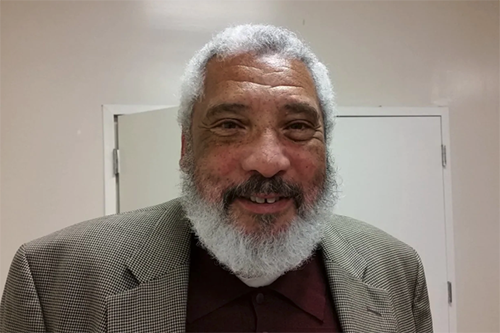 Rev. Graylan Scott Hagler, co-chair of the Poor People's Campaign and senior minister of Plymouth Congregational Church in Washington, DC, will appear on Everything Co-op on Thursday, January 25. A weekly exploration of the impact and potential of the cooperative business model, Everything Co-op aims to generate interest in and support for the cooperative movement.
Hosted by Vernon Oakes and conversational in format, the show is streamed live at woldcnews.com every Thursday from 10:30-11:30 a.m. EDT. Everything Co-op also airs live in the Washington, D.C. Metropolitan Area on WOL 1450 AM—Radio One's premiere talk radio station.
This week, Vernon and Rev. Hagler will discuss the resurgence and relevance of the Poor Peoples Campaign, an effort to gain economic justice for poor people in the U.S. that was initiated by Dr. Martin Luther King, Jr. fifty years ago. In February 2018, Hagler was among a group of clergy and civil rights activists who converged at the U.S. Capitol to announce the revival of the movement to fight poverty.
Listen to archived episodes—including NCBA CLUSA's centennial podcast series in partnership with Everything Co-op—at everything.coop.