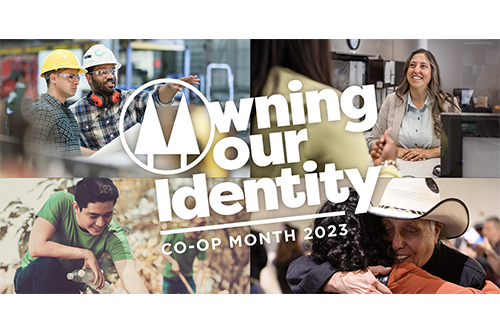 It's almost National Co-op Month! Celebrated by cooperatives nationwide during the month of October, Co-op Month is an annual opportunity to raise awareness of a trusted, proven way to do business and build resilient, inclusive communities.
Under the theme, "Owning Our Identity," this year's Co-op Month is also a chance to consider more deeply what it means to be a cooperative. Our identity sets us apart, but has it stood the test of time?
The last quarter of 2023 is a generational opportunity to truly "own" our identity. In partnership with the International Cooperative Alliance (ICA)'s Cooperative Identity Consultation, we want to hear what you think would make our identity more relevant.
To get the conversation started, we're hosting a Co-op Circle discussion on October 19 at 1 pm EDT. You'll have an opportunity to join cooperators from around the world and consider whether our principles and values reflect the co-op commitment to equity and inclusion.
Registration is coming soon – save the date!