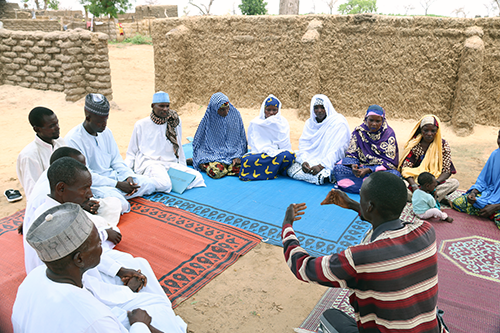 Burkina Faso and Niger face rapid population growth, climate change, armed insecurity and conflicts over resources. In response, NCBA CLUSA implemented the Resilience and Economic Grown in the Sahel – Enhanced Resilience (REGIS-ER) project. In a new article for Tropenbos International, Douglas Steinberg, practice area director for building resilient communities at NCBA CLUSA, and Brook Johnson, an independent natural resource management consultant, present the approach, impacts and factors of success of the REGIS-ER project.
Highlights from the new report include the success of local conventions on improving natural resource management, increasing farmer-managed natural regeneration on farmland and reducing violent conflicts by 74% in target areas. 
This article was submitted for inclusion in the forthcoming edition of ETFRN News 60 – Restoring African drylands, due for release in December 2020, containing 25 articles plus interviews and boxes describing farmer-led, NGO, private sector, government and international initiatives. These highlight the roles of varied policies and stakeholder interests, and identify opportunities to encourage smallholder and community participation in scaling out successes and meeting national, regional and global commitments.