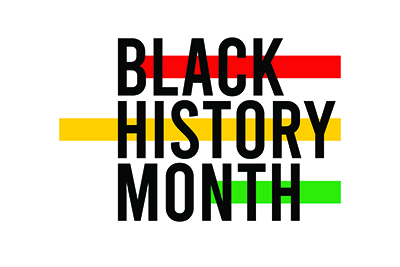 This February, NCBA CLUSA is joining cooperators nationwide to celebrate Black History Month. We're dedicating space in each issue of Co-op Weekly this month to honor the achievements and essential contributions of Black and African Americans to the cooperative movement and amplify the voices of today's changemakers.
Explored through the lens of "Black Health and Wellness," this year's Black History Month not only lifts up the legacy of Black and African American pioneers in medicine, but also considers activities, rituals and initiatives that Black and African American communities have used as strategies to achieve well-being, resiliency and healing. In the absence of government and institutional support, these activities were often driven by self-determination and mutual aid—strategies central to cooperatives.
Cooperatives have long been used as a tool by marginalized communities to counter economic disparities and disinvestment. Black and African American communities in particular have historically used cooperatives as a strategy for shared economic advancement in the face of structural inequities. In Collective Courage: A History of African American Cooperative Economic Thought and Practice, scholar Jessica Gordon Nembhard unpacks a history of survival, resistance and prosperity through Black cooperative ownership.
Throughout the month, we'll explore how Black and African Americans are engaging with the cooperative business model, with a focus on how the experiences of our past inform the growth necessary for a sustainable future. We'll examine how Black and African Americans have used co-ops to address all facets of health and wellness—from healthcare to financial health.
To close out the month, NCBA CLUSA is developing two webinars in partnership with the Black National Cooperative Agenda, Capital Impact Partners, Community Care Home Care Cooperative, the Federation of Southern Cooperatives/Land Assistance Fund, National Co+op Grocers, National Cooperative Bank, Rochdale Capital and Sankofa Research Institute.
On February 22, we'll explore the finance, startup and development of Black- and African American-led cooperatives. Then on February 28, we'll take a closer, cross-sector look at current opportunities to engage with Black- and African American-led cooperatives. We'll discuss how Black economic leaders are navigating today's cooperative ecosystem and how they are using the cooperative business model to build a truly inclusive economy.
Both webinars will invite the entire cooperative community to collaborate with and champion Black and African American cooperators as they work within existing co-ops and help shape the future of the movement. Look for details and registration coming next week!
Banner image: Detail of a mural at the Federation of Southern Cooperatives/Land Assistance Fund's Rural Training Center in Epes, Alabama, created by artist and graphic designer Donald Alexander from Lafayette, Louisiana—a center of cooperative development in the 1960s.