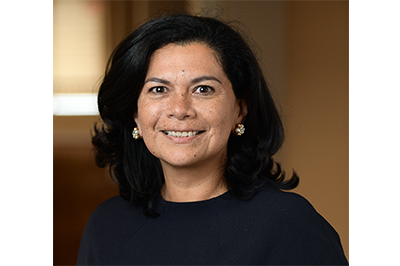 As Americans wrap up celebrations of National Hispanic Heritage Month, I wanted to take a moment to connect my Hispanic culture to my cooperative community. Maybe I should start with a personal story: Within four years of moving to the United States from Peru, where I was born, I stepped into my co-op journey. As a 22-year-old student, I took my first job as a teller at Transportation Federal Credit Union. Even then, I could tell that this financial institution was different. The values of that credit union, and every one I've encountered since, were familiar: we focused on the members, not just on the numbers. We were more concerned about the community than the financial system.
This credit union, and then others, provided me an opportunity to grow within the cooperative community, eventually becoming president and CEO of a community credit union in Washington, DC. At DC Credit Union, our members reflect the diversity of our community, including a significant and growing Hispanic membership. Just as with the Hispanic diaspora across the world, this community focuses on taking care of their families, their communities and creating economic opportunities.
A key factor driving economic disparities in the U.S. is the profound and growing wealth gap. So we focus on products, services and strategies that build family assets. This includes affordable mortgages and small business loans, financial literacy tools and other services designed to bring marginalized communities into the financial mainstream. Our ACCESO branch in Mt. Pleasant has a fully bilingual staff, Saturday and extended evening hours designed with working people in mind, and offers accounts that do not require social security numbers to provide non-citizens with a safe place to keep and build assets.
My work at DC Credit Union and within the credit union movement has led me to the broader highway of the cooperative community, where I became active at NCBA CLUSA and now serve as chair of its Board of Directors—the first Hispanic, first person to have immigrated to the U.S., and only the third woman to hold this position in 105 years.
Because of my experience in the cooperative community, and because of my own story, I have had the opportunity to reflect on the intersection of Hispanic Heritage Month and Co-op Month. And as a cooperator, I recognize how my Hispanic heritage connects to the cooperative identity. Self-help, equity, solidarity and care for community are just a few of the shared values and principles that we embrace in the cooperative community. And we share them with the Hispanic community as well.
In 2017, NCBA CLUSA's Board of Directors adopted a vision of placing cooperatives in the middle of people's efforts to build a more inclusive economy. Then in 2019, the Board adopted a resolution directing the leadership of NCBA CLUSA to ensure that diversity, equity and inclusion are better understood and expressed and understood in the co-op identity. In 2020, our IMPACT conference focused on diversity, equity and inclusion, while the IMPACT conference we just concluded focused on the co-op identity. All of this activity has taken place while the country and cooperatives are thinking more deeply about what racial equity means in society and in our community-owned businesses. We know that there is a lot of good work and great examples of cooperatives working for more equitable and inclusive communities. We also know that there is much more work to do.
I am honored and energized by the opportunity to work with the cooperative community as we lift up the values of National Hispanic Heritage Month—not just between September 15 and October 15, but throughout the year—and as we continue to work to ensure more people can use cooperatives to build a more inclusive economy.
—Carla Decker is president and CEO of DC Credit Union (DCCU) and chair of NCBA CLUSA's Board of Directors. Under her leadership, DCCU expanded its service area from an employer-based field of membership to one led by a mission in community development and service to the underserved. DCCU's bilingual community branch addresses the otherwise unmet financial needs of Latino immigrants in the District. In 2017, Carla made the list of the 100 Most Influential People to the Hispanic Community in DC by "El Tiempo Latino," the principal Spanish language news publication in the metropolitan area.