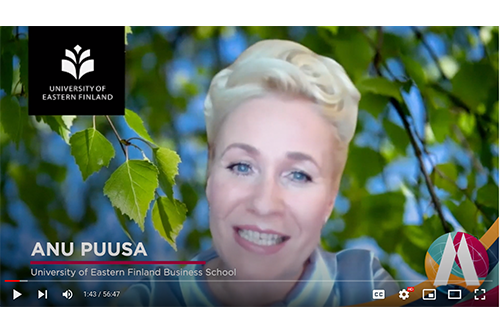 With National Co-op Month and IMPACT 2021 behind us, NCBA CLUSA is shifting its focus this month to the International Cooperative Alliance (ICA)'s upcoming World Cooperative Congress, scheduled for December 1-3, 2021 in Seoul, Republic of Korea.
Here's what we have planned throughout the month of November:
IMPACT session replays
With cooperative identity high on the agendas of both IMPACT 2021 and next month's World Cooperative Congress, our identity-themed programming will bridge the two events. Throughout the month of November, we're hosting a series of IMPACT 2021 session replays featuring that programming.
On Thursday, November 4 from 1-2 pm, join us for a replay of "Furthering Cooperative Identity: A Keynote Conversation with Anu Puusa and Jessica Gordon Nembhard." This is a great opportunity to continue the conversations you began at IMPACT 2021 and widen them by inviting your networks.
Our IMPACT session replays this month will also include "Co-op CEO Perspectives on P6 Opportunities," "Acting on Our Co-op Identity: Eyes on the Horizon" and "Going Deeper with Co-op Identity."
IMPACT video archive
We're also creating an IMPACT 2021 video archive to make it easier for you to share your favorite sessions with your networks. All 50+ hours of IMPACT programming featuring more than 100 speakers will be available on this archive, launching November 30.