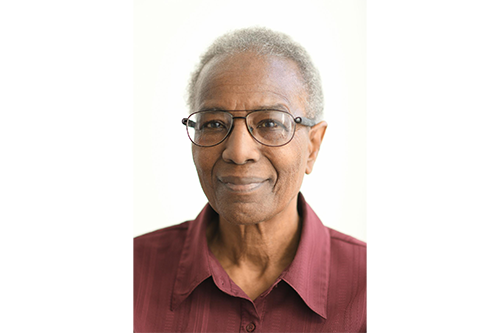 Everything Co-op has dedicated the entire Month of September to interviewing the 2023 Cooperative Hall of Fame Inductees. The second interview of this tribute will be with Linda Leaks, Co-founder of the Ella Jo Baker Intentional Community Cooperative. Linda and Vernon will discuss her co-op journey and the future of the cooperative movement.
Be sure to Tune in at WOL 1450 AM, 95.9 FM or WOL Livestream on Thursday, September 14 at 10:30 AM EDT for Everything Co-op to listen to her powerful life story.
Linda Leaks' organizing of tenants for housing justice and housing cooperatives is legendary in the DC Community. Often referred to as "the Godmother of DC Housing Cooperatives," she is highly revered and respected as a consummate advocate for addressing housing inequities.
Leaks moved to Washington, DC, in 1978 during immense gentrification. As she witnessed the drastic change in the city, she pursued a career that would enable her to address the impact of its transformation. Linda ultimately earned a degree in Community Economic Development from Southern New Hampshire University.
In 1982, Leaks led the founding of a collective house in Northwest DC with three other black women. Known as the "T Street Collective," it became a hub of Black feminist organizing in a depressed neighborhood still dotted with boarded-up buildings and hardly any businesses.
In 1986, she landed her first job as a tenant organizer with Washington Inner-city Self Help (WISH), whose mission was, in part, to help organize tenants to form limited equity housing co-ops to maintain their homes. Leaks even took her organizing skills to South Africa, where she helped organize in the early 1990s the first housing cooperatives in Johannesburg.
Over the next few decades, Linda became the Executive Director of WISH and led battles to convert dozens of apartment buildings into housing cooperatives in DC. She did so by coaching frightened tenants on how to manage cooperatives, protest, advocate, and otherwise overcome the actions of city officials, landlords, and developers intent on pushing people out in favor of luxury high-rent housing. As Leaks worked to secure co-op ownership for tenants, she developed educational materials and training uniquely designed to help renters transition to owners. Many of her mentees are still carrying on her legacy of tenant advocacy.