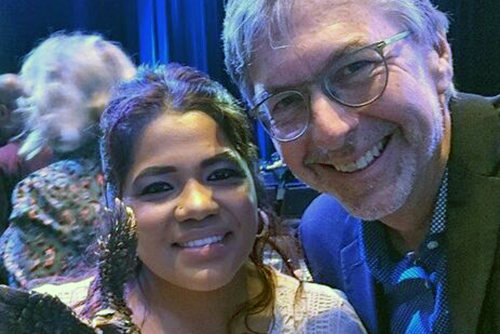 Tune in to WOL 1450 AM, 95.9 FM, and WOL Livestream on June 22 at 10:30 am EDT for Everything Co-op, hosted by Vernon Oakes. This week Vernon Interviews Mark Goehring, Manager of Columinate and Common Good Management Services; and Alejandra Chavez, Community Service Representative at Common Good. Their host, Vernon Oakes, is a member consultant of Columinate and has been on the Common Good development team since its inception in the Fall of 2018. Vernon and his guests will discuss the overarching goals and objectives of Columinate and illustrate how they are manifested in Common Good.  
Mark Goehring is the Manager of Columinate, a cooperative of consultants who share strategies, tools, and skills that help organizations build and empower the community. Mark also assists with the development of tools and resources to support effective governance and provides ongoing management and board support.  
Alejandra Chavez is the Community Service Representative for Common Good. She manages three different mobile home parks, offering local resources to its residents and promoting social justice in everything she does. Her dream is to continue raising community awareness and promoting love to build healthier communities, particularly raising awareness of immigrant and Latinx issues. 
Columinate consultants and staff are "catalysts for common good." Their network of more than 60 consultants and staff is located across the U.S. In addition to supporting a diverse consultant community, Columinate has a variety of business units, including Common Good Management Services, the Columinate Job Board, the Columinate Compensation Database, and Columinate Events & Media.
Common Good Management Services, launched in early 2021, serves the needs of mobile home parks owned by or on behalf of its residents by providing professional community-based property management. Common Good is active in Colorado and Montana, filling a significant service gap in the affordable housing marketplace. As Common Good grows the number of communities and residents, it is also growing new jobs, a powerful and diverse bilingual service-oriented team focused on treating each resident with respect and dignity.