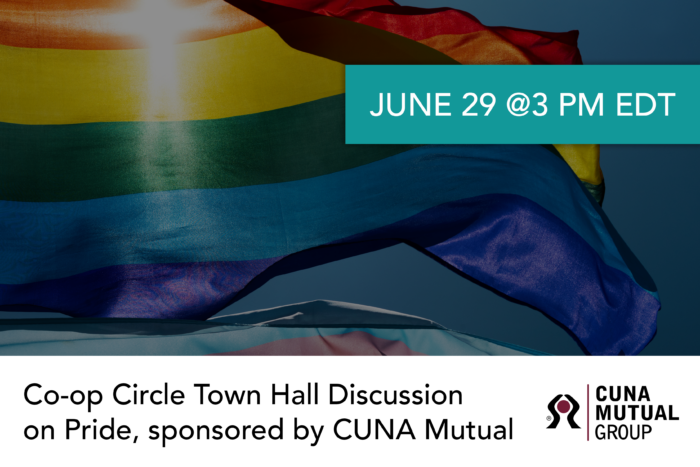 Join us on Wednesday, June 29 from 3-4 pm EDT to close out Pride Month with a town hall discussion moderated by Juan Fernandez, president and CEO of the Credit Union Association of New Mexico and a member of NCBA CLUSA's Board of Directors.
During this discussion, we'll hear how cooperatives across the U.S. celebrated Pride and learn about the role cooperatives can play going forward to foster social and economic equity for everyone. Did your co-op celebrate Pride? How does your co-op support the LGBTQ+ community the rest of the year? We want to hear from you—this is your opportunity to speak and share your ideas!
Sponsored by CUNA Mutual Group, this town hall discussion will spur ongoing conversation as we learn from our experiences, share ideas and work toward a more inclusive economy.
Did you miss our CUNA Mutual-sponsored Prelude to Pride webinar kicking off Pride Month? Watch the recording here.