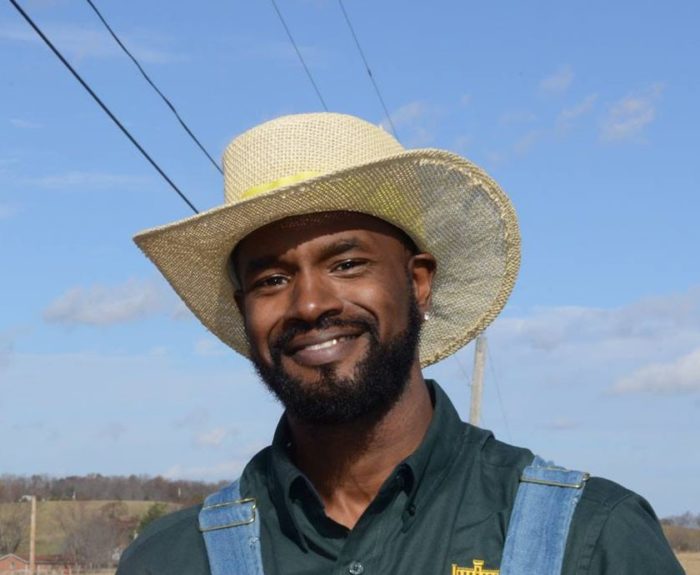 Tune in to WOL 1450 AM, 95.9 FM, and Tune-in Radio, on April 1, 10:30 am for Everything Co-op, hosted by Vernon Oakes. This week Vernon interviews Trevor Claiborn Sr., co-founded Black Soil: Our Better Nature. Vernon and Trevor will discuss 1 Million Black Shovels Formation, a Community, Home, & School Garden Groundbreaking event celebrating Black farmers, growers and producers.
Trevor Claiborn, Co-Founder of Black Soil: Our Better Nature is an author, musician, environmental educator, co-operative extension professional, youth program director, and public speaker. In 2017 Trevor and Ashley C. Smith co-founded Black Soil: Our Better Nature to help reconnect Black Kentuckians to their heritage and legacy in agriculture. Black Soil fosters the next generation of Kentucky Black farmers and chefs and leads efforts to address racialized disparities and barriers.
In 2015 while earning his B.S. in Agriculture, Food, and Environment at Kentucky State University Land Grant College, Mr. Claiborn created and developed "Farmer Brown Tha MC." He used this platform to deliver presentations about agriculture, diversifying agricultural and STEM fields, and creative youth engagement strategies to tens of thousands of youth and families in Kentucky and across the country. This work led to the establishment of Black Soil, where he continues to use education in agriculture as a tool to connect generations.
Mr. Claiborn has received awards from the Central Kentucky Diversity Consortium, the 1890's Association of Research Directors Research Symposium and was named as a Rising Star by the Kentucky Association of Environmental Educators (KAEE). Last month Trevor Claiborn Sr. and Ashley C. Smith received the Grassroots Black Leadership Award from The Lexington Black Prosperity Initiative. Trevor is also a 2018 ee360 Green Fellow, and a former member of the KAEE Board of Directors. He currently serves on the Principal advisory Board at Locust Trace Agri-science center in Lexington, KY and Governor Andy Beshear's 2020 Agri-tech Council.