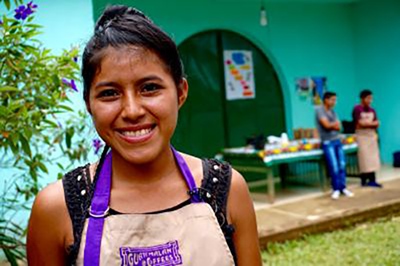 As Vice President Kamala Harris embarked on her first international trip in office this week—to Guatemala and Mexico—media outlets are highlighting the herculean task she faces in the region: stemming a record tide of migration to the U.S. as Central American children and families flee gang violence and widespread hunger.
The trip is also an opportunity for the Biden-Harris Administration to reevaluate how U.S. aid money is spent in the region, ensuring that as much assistance as possible heads directly to the communities it's intended for.
For more than 30 years, NCBA CLUSA has worked in Guatemala, El Salvador and Honduras to provide real options for self-reliance and jobs in the community, directly impacting the root causes of regional instability. Our sustainable, locally-led cooperative development continues to help Central Americans recover from and build resilience in the face of social, economic and environmental crises. Because cooperatives are owned and democratically controlled by local members, they serve the interests of their communities, providing families with a sense of ownership and belonging that can reverse migration trends.
Our recent projects in Central American include the U.S. Agency for International Development (USAID)-funded Cooperative Development Program and Coffee Value Chains work in Guatemala, and Farmer-to-Farmer program in Honduras. In 2020 alone, we impacted more than 13,000 people in Central America who generated $8.7 million in sales through new connections to international markets. Families like Angelita's are examples of why development work like ours is critical in the region, providing the economic opportunities communities need.
Angelita's home in San Marcos, Guatemala has seen heavy rates of migration, but she has stayed, working with her community and a local coffee cooperative. "I want to prove that Guatemala can move forward and that our country can distinguish itself not just because of immigration, but right here, with our own products," she said.