Impact Story: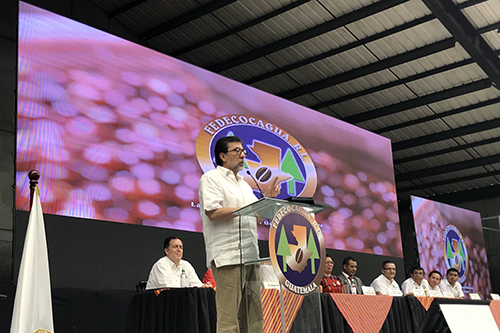 U.S. Ambassador to Guatemala Luis E. Arreaga attended the launch ceremony along with community members from the departments and regions where the project will be working: Quiché, Huehuetenango and San Marcos.
"It is a source of pride for me, as a representative of the United States Government, to participate in the development of sustainable productive activities that generate new jobs for men and women, creating prosperity in the municipalities of the Western Highlands," said Ambassador Arreaga.
Feed The Future reported that support for organizations like Fedecocagua is the ideal framework to raise the level of quality of life of the participating communities.
"Spontaneous community organization is the correct way to bring development to rural Guatemalan communities, driven by successful insertion in the national and international coffee market," Feed the Future said in a statement, according to local Guatemalan newspaper El Periodico.
Project Gallery