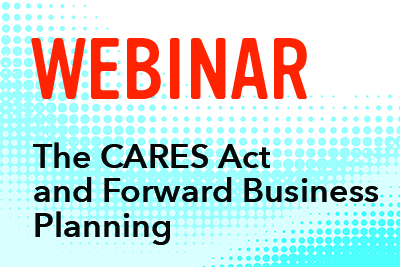 Join NCBA CLUSA and our associate member Castle Wealth Advisors, a comprehensive financial consulting firm, on Thursday, April 30 from 1-2 p.m. for a webinar on small business planning during the uncertainties of a global pandemic.
Castle Wealth Advisors president and CEO Gary Pittsford, along with his team, will provide an overview of the latest government loan provisions afforded by the CARES Act and how small businesses, including cooperatives, can best position themselves to optimize these resources. Castle Wealth will also address additional planning ideas that all business owners should consider for the remainder of 2020 and into 2021.
During this webinar, we'll cover the following topics:
Qualifying for the Paycheck Protection Program
Deferral of payroll taxes payment
Changes to net operating loss rules
Budgeting for 2020 and 2021
Tactics for business survival
This webinar will feature the following presenters:
Gary Pittsford, CFP, President and CEO, Castle Wealth Advisors
Michael Kalscheur, CFP, Partner/Senior Financial Consultant, Castle Wealth Advisors
John Wheeler, CFP, CPA/PFS, BCA, Senior Financial Consultant, Castle Wealth Advisors
Catherine Hoffman, JD, Legal Document Analyst, Castle Wealth Advisors
The Castle Wealth Advisors team will be joined by NCBA CLUSA president and CEO Doug O'Brien and Director of Government Relations Kate LaTour.
Opportunities for questions will be provided at the end through a moderated Q&A session.