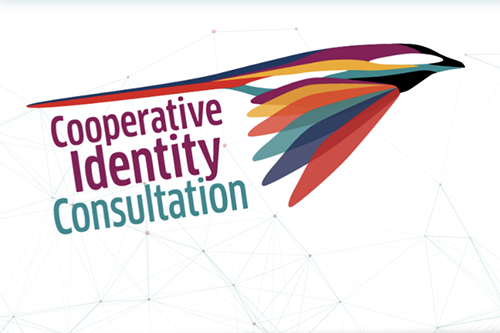 Join the International Cooperative Alliance on Wednesday, December 14 at 9 am EST (3 pm in Brussels) for a webinar unveiling the findings of the alliance's recent survey on Cooperative Identity.
Last year, the global cooperative movement embarked on a journey to consider how well their shared identity has stood the test of time. In October, NCBA CLUSA's 2021 Cooperative IMPACT Conference challenged cooperators to better understand, embrace and act on their shared identity.
Then in December, the ICA's 33rd World Cooperative Congress kicked off a formal process to discover how well the cooperative identity–the movement's principles and values–is defined and understood. NCBA CLUSA Board Member Erbin Crowell is a member of ICA's Cooperative Identity Advisory Group, which is tasked with reflecting on the conversation around updating the Statement on Cooperative Identity and advising on any changes proposed to the ICA's General Assembly.
Through the end of October 2022, cooperators worldwide had a chance to weigh in by answering a survey on the cooperative identity. At the 2022 Cooperative IMPACT Conference, NCBA CLUSA president and CEO Doug O'Brien urged cooperators in the U.S. to participate, particularly to share their thoughts around a potential 8th cooperative principle that would lift up Diversity, Equity and Inclusion (DEI) more prominently within the cooperative identity.
Whether you answered the survey or not, plan on joining ICA on December 15 to hear what cooperators had to say about the cooperative identity. After the presentation, ICA is inviting attendees to participate in a Q&A session to exchange views with panelists and other cooperators worldwide. The audience will also hear about the next steps on the Cooperative Identity Consultation. This event is organized by the ICA's Cooperative Identity Advisory Group.