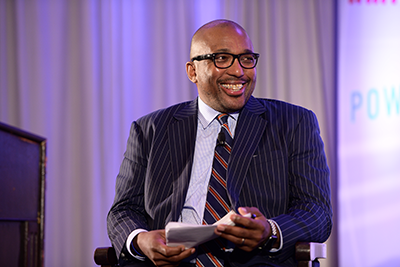 Just over one year ago today, then Credit Union National Association (CUNA) chair Maurice R. Smith, president and CEO of Local Government Federal Credit Union in Raleigh, North Carolina, sparked a debate with his thoughts on the expansion of the Seven Cooperative Principles to include diversity and inclusion. He simply stated, "It is also a time to consider where diversity and inclusion for all of us stands today."
Later in February 2019, Doug O'Brien, president and CEO of NCBA CLUSA, amplified Smith's column by writing how diversity, equity and inclusion are inherent in the cooperative shared values and principles.
The U.S. is expected to be minority majority by 2045, millennials now outnumber baby boomers, and a majority of CEOs now say their organization's diversity and inclusion strategy has enhanced business. Diversity, Equity and Inclusion (DEI) is no longer a "soft issue"—it is a competitive necessity. Cooperative businesses are no different in their need to fully engage in DEI practices that, coupled with the cooperative principles, can provide a competitive advantage.
Diversity, Equity and Inclusion is no longer a "soft issue"—it is a competitive necessity.
The Board of Directors of both CUNA and NCBA CLUSA have passed resolutions lifting up DEI as an essential part of the cooperative identity for credit unions and cooperative businesses across the U.S. And even with the full support of both organizations, there is much more work for all to gain a greater understanding of DEI and our own unconscious biases.
Per the Kirwan Institute, implicit bias refers to the attitudes or stereotypes that affect our understanding, actions and decisions in an unconscious manner. What we don't think, we think. As a cooperative movement, now is the time for collective self-reflection. Are we doing everything we can to create the just and inclusive society we claim to exemplify? What barriers to opportunity are we unconsciously reinforcing?
Dr. Carter G. Woodson, who founded "Black History Week" (now Month) in February 1926 once stated, "What we need is not a history of selected races or nations, but the history of the world void of national bias, race hate and religious prejudice."
Moving forward, I challenge all of us to practice inclusive leadership, develop internal diversity councils, and create employee affinity groups that will lead to openness to learn, increased engagement and a greater sense of belonging.
Cooperatively, let's work to celebrate each other and "roll up our sleeves" for the important diversity, equity and inclusion work ahead.
—John Holdsclaw IV is Senior Vice President of Corporate Affairs at National Cooperative Bank, where he cultivates relationships in the community development finance arena, advancing social investments and product development.