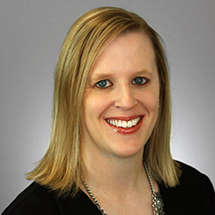 Chief HR Officer
Group Health Cooperative of South Central Wisconsin
Carrie O'Dell graduated from University of Wisconsin-Whitewater with a Business Administration degree in HR Management and holds a PHR (Professional Human Resources) certification from the Society of Human Resources Management (SHRM). Carrie has over 15 years of progressive Human Resources experience in all areas of Human Resources. She has worked in a variety of Human Resource roles contributing to internal and external teams.
Carrie has worked at Group Health Cooperative of South Central Wisconsin (GHC-SCW) since 2008 in the Human Resource Department where she held the roles of both HR Generalist and HR Manager. In 2018 Carrie was promoted to her present role as a member of the Senior Leadership Team and is currently serving as the Chief HR Officer where she leads the Human Resources Division.
She resides in Waunakee, Wisconsin with her family and 14-year-old dog.