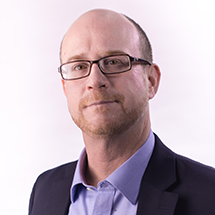 Director of Development and Communications
Cooperative Development Institute
Doug Clopp is the Director of Development and Communications at the Cooperative Development Institute (CDI). He has more than two decades of experience working in both the nonprofit and for-profit sectors focusing on developing advocacy campaigns, strategic partnerships, fundraising, communications, legislative advocacy and grassroots organizing.
Throughout much of Doug's career, he has been engaged in advancing democracy reform efforts at the state and national level. Prior to joining CDI, Doug served as the National Director of Outreach for FairVote, where he was responsible for advancing electoral systems change including Maine's landmark effort to adopt ranked choice voting for all state and federal races. He is the former Director of Strategic Partnerships and Deputy Director for Program for Common Cause, where he was responsible for developing partnerships with national and state organizations to support the organization's programmatic and campaign goals surrounding campaign finance reform, governmental ethics, and corporate accountability.
Earlier, Doug served as State Communications Director for Repower Maine, the state affiliate of Al Gore's national Alliance for Climate Protection focused on advancing comprehensive clean energy and climate change legislation. He has served as the Director of Governmental Affairs for the Consumers for Affordable Health Care Foundation dedicated to achieving access to quality, affordable health care for all. Doug worked for many years on campaign finance reform in Maine, including the passage of the Maine Clean Election Act, the nation's first comprehensive public financing system, in his role as Democracy Program Director for the Maine Citizen Leadership Fund. His private sector experience includes serving as the Vice President for Strategic Partnerships at Union Atlantic Electricity, a competitive electricity provider devoted to advancing a labor economy.
When not at work, Doug enjoys fly fishing for Maine's native brook trout, sailing the Maine Coast with friends, organic gardening, cooking, ultimate frisbee, and playing a mean game of bocci on the beach.