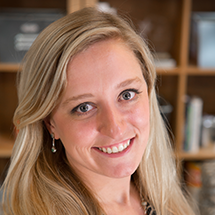 Director of Strategy
Cooperatives for a Better World
Kaeleigh Barker has been connected to cooperative business for over a decade. She is currently Director of Strategy for Cooperatives for a Better World where she dedicates herself to elevating awareness of the cooperative business model, working with national and global partners. She is well versed in the diversity of the cooperative sectors and recognizes the current state of cooperative awareness. She looks to actively connect what we can do together to enhance public knowledge, appreciation and participation in the cooperative movement.
Kaeleigh grew up in New Hampshire, where she first interned in 2005 at CCA Global Partners, working thereafter to conduct research for the purchasing cooperative that would lead to multiple expansions of the business. Today CCA Global Partners consists of 14 divisional businesses under one cooperative umbrella. Subsequently her background also includes rural and urban teaching experiences in special education and competent communication. Kaeleigh's passion for learning, communication and storytelling has compelled her involvement with Toastmasters International, a global public speaking program, in which she was recognized in 2016 for her accomplishments.