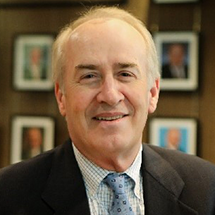 Former CEO
Georgia Credit Union Affiliates
Michael Merceris a statesman, visionary leader and distinguished supporter of the credit union and cooperative movements. He spent his career "connecting the dots" between credit unions, cooperatives, cultures and institutions all with the goal of improving the financial lives of working people. As the president and CEO of Georgia Credit Union Affiliates for over 35 years, he championed financial products and services that meet the needs of working-class members. For his contributions to the credit union movement, Mike was recognized as a recipient of the Herb Wegner Lifetime Achievement Award.
During his 43-year credit union career, Mike chaired the boards of the Credit Union National Association (CUNA), AmericanAssociation of Credit Union Leagues and National Cooperative Bank (NCB). An advocate for credit unions, Mike is credited with securing the support of then Speaker of the House Newt Gingrich for the Credit Union Membership Access Act. The bill's passage ensured the survival of the credit union movement after the Supreme Court ruled against a broader interpretation of the Federal Credit Union Act.
Mike was instrumental in the creation and implementation of the Poland-Georgia Credit Union Partnership Program in 1995. This unique mutual learning experience included operational, strategic and cultural sharing over more than two decades.The Poland-Georgia partnership became a model for other international league partnerships. For his leadership, Mike was awarded the "Order of the Knights Cross" in recognition of his contributions to the growth and development of the Polish Credit Union system. This is the highest Polish governmental award available to non-Polish citizens.