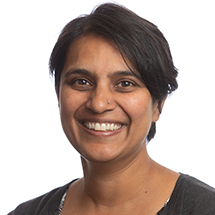 Western Corridor Advisor
National Co+op Grocers
Neha Patel (she/her) is a Corridor Advisor for the U.S. based National Co+op Grocers (NCG). NCG exists so that member co-ops are successful, and to grow the total cooperative grocery sector in size and scope. As a part of NCG's Retail Services Team, Neha supports 37 member co-ops in the Western States on a wide range of initiatives from day-to-day operations to member engagement and long-term planning.
Prior to joining NCG, Neha worked as an environmental health and sustainability consultant, and is the founder of a specialty food company Masala Pop, which was acquired in 2016.