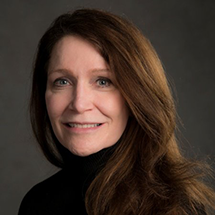 Senior Director
NRECA International
Dr. Patrina Eiffert is the Senior Director at NRECA International where she drives complex initiatives, engages stakeholders and facilitates institutional and private sector partnerships. She currently leads the Sun Keeper Initiative in the Philippines to support rural electric cooperatives to finance, build, own and operate solar farms. Given the declining cost of solar technologies, the goal of the Sun Keeper is to supply up to 15 percent of the cooperative's power demand with low cost generation embedded within the distribution grid. Thus, the community retains the local benefits of the sun with lower power tariff costs. 
Much of her work at NRECA is focused on rural electrification sponsored by clients such as USAID and World Bank. Recently for the International Finance Corporation, Patrina led the efforts in Zambia and Tanzania to draft the technical standards and specifications for mini-grids. In Uganda, on behalf of USAID, she is leading the effort to develop the national off-grid strategy focusing on mini-grids and solar home systems as well as the draft public policy for off-grid electrification for the Ugandan Rural Energy Agency (REA). In addition, she is leading the national productive use of electricity program design and development to facilitate the financing electric equipment supporting agri-businesses move up within eight agricultural value chains. This will enable rural electrification to also stimulate, sustainable rural economic development. 
Previously, Patrina served as Senior Advisor to the Deputy Assistant Secretary of Defense, U.S. Army in the Pentagon's Office of Energy Initiatives. Her responsibility was to identify strategies to increase energy resiliency at the 163 U.S. Army bases with large-scale renewable energy generation as well as micro-grids and storage. Formerly with the National Renewable Energy Laboratory (NREL), she managed the successful implementation of a portfolio of over 2,000 federal, renewable energy projects including remote micro-grids and grid-connected systems on federal facilities for the U.S. Department of Energy. She also led the collaborative International Energy Agency (IEA) Task with 16 countries focusing on strategies directed at overcoming prevailing financial and regulatory market barriers for solar energy over a 5-year period. In addition, Patrina has a number of patents in photovoltaic, solar electricity applications.