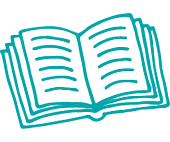 Education Co-ops
Education cooperatives exist in a variety of forms, from early childhood education to undergraduate programs. Preschools, for example, can operate as a co-op in which the parent-members determine policies and serve on committees. Parent involvement helps reduce costs, which benefits all co-op members.
At the college level, cooperative education has a different meaning. Many universities offer co-op education programs, which combine classroom learning with professional employment experience. Students gain academic credit for compensated job experience directly related to their majors. At the same time, businesses collaborate with the university to ensure their needs are met.
Key Facts About Education Co-ops
Education cooperatives help prepare students for their future careers through practical, professional development. Here are a few stats about cooperative education programs:
The cooperative system of education was first introduced in 1906
More than 15,000 Georgia Tech students have completed co-op program requirements
The University of Waterloo's program has more than 19,000 students enrolled
At Drexel University, 91% of undergraduate students in 75 majors participate in their program
Examples of university co-ops include University of Waterloo, Georgia Tech, Drexel University and Rochester Institute of Technology.
What Is Cooperative Education?
In 1906, a professor at the University of Cincinnati founded the first cooperative education program. In the 1910s, many universities such as Georgia Tech and the Rochester Institute of Technology launched their education co-ops.
In cooperative education, students alternate between on-campus study and full-time employment, translating theory into practice. In the workplace, they apply classroom learning to make significant contributions at their organizations. Then, they bring valuable insights to the classroom based on their co-op experiences.
Universities collaborate with thousands of national and international businesses, nonprofits, and other institutions to fill their open positions with co-op students. Employers take part in and influence the educational process by communicating their needs to the universities.
Education co-ops connect budding young professionals to industry leaders, empowering students with resources and opportunities for their success after college. Cooperative education programs also encourage collaboration and partnership between universities and organizations, both on a national and international scale.
Associations for Education Co-ops
Several associations work to support cooperative education in the U.S. and abroad:
NCBA CLUSA: Building an Inclusive Economy
Our current societal and economic challenges demand solutions to empower people. For more than 100 years, NCBA CLUSA has promoted the cooperative movement through resources, education, advocacy and representation.
We have a track record of achieving positive outcomes for communities in over 85 countries. We envision an inclusive economy in which people contribute to mutual prosperity and well-being. Contact us to learn more about our initiatives.
To become a member, sign up for one of our three memberships today.