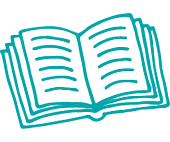 EDUCATION CO-OPS
Education cooperatives exist in a variety of forms, from early childhood education to undergraduate programs. Preschools, for example, can operate as a co-op in which the parent-members determine policies and serve on committees. Parent involvement helps reduce costs, which benefits all co-op members.
At the college level, cooperative education has a different meaning. Many universities offer co-op education programs, which combine classroom learning with professional employment experience. Students gain academic credit for compensated job experience directly related to their majors. At the same time, businesses collaborate with the university to ensure their needs are met.
KEY FACTS ABOUT EDUCATION CO-OPS
Education cooperatives help prepare students for their future careers through practical, professional development. Here are a few stats about cooperative education programs:
The cooperative system of education was first introduced in 1906
More than 15,000 Georgia Tech students have completed co-op program requirements
The University of Waterloo's program has more than 19,000 students enrolled
At Drexel University, 91% of undergraduate students in 75 majors participate in their program
Examples of university co-ops include University of Waterloo, Georgia Tech, Drexel University and Rochester Institute of Technology.
WHAT IS COOPERATIVE EDUCATION?
Cooperative education is an approach to providing practical, hands-on work with classroom-based training to prepare students for careers in their chosen fields. In cooperative education, students alternate between on-campus study and full-time employment, translating theory into practice. In the workplace, they apply classroom learning to make significant contributions at their organizations. Then, they bring valuable insights to the classroom based on their co-op experiences.
Co-op universities collaborate with thousands of national and international businesses, nonprofits, and other institutions to fill their open positions with co-op students. Employers take part in and influence the educational process by communicating their needs to the universities.
Cooperative education differs from an internship. For example, internships are often low- or no-pay positions. Their primary benefit is allowing students to gain some industry experience that may help them land an entry-level role in the future. Conversely, cooperative education positions are generally higher-paying. Other job factors that vary between the two include working hours and simultaneous coursework. Interns typically work fewer hours and may still take classes full-time while participating in their internships.
WHAT IS AN EDUCATION CO-OP?
An education co-op is a membership organization where participants work collectively toward a shared goal. These groups can center around numerous institutional factors, such as intramural clubs, athletics or academics. Under the definition of cooperative education, the co-op comprises institutions and community businesses with the common mission of simplifying the transition between school and work.
A BRIEF HISTORY OF CO-OP UNIVERSITIES
In 1906, Herman Schneider, a professor at the University of Cincinnati, founded the first cooperative education program. He was driven by the need to bridge the gap between classroom education and field knowledge in technical jobs. His program was wildly successful and began to spread to other top-notch institutions. By the 1910s, many universities, such as Georgia Tech and the Rochester Institute of Technology, launched their education co-ops.
THE IMPORTANCE OF EDUCATION CO-OPS
Education co-ops connect budding young professionals to industry leaders, empowering students with resources and opportunities for their success after college. Cooperative education programs also encourage collaboration and partnership between universities and organizations, both on a national and international scale.
Further, these programs provide students exploration of the potential roles they can fill and the contributions they can offer. Participants also gain valuable insights into whether a specific career is the right choice for them.
TYPES OF EDUCATION CO-OPS
Modern education co-ops go beyond university campuses and exist at numerous institutional levels and structures.
HOMESCHOOL CO-OPS
These organizations are groups of parents who oversee and provide their children's education at home. They collaborate with other families to offer classes, activities or enrichment opportunities.
Each operates differently based on their schedules and purposes, though some follow the university model. Under that, the group generally gets together several times weekly for activities that meet academic credit requirements.
PRIVATE SCHOOL COOPERATIVE EDUCATION
Cooperative education options in private schools include those similar to homeschooling. Parents or school leadership may organize programs by working with community members. The parties collaborate with local businesses to design opportunities that meet academic, economic and practical experience needs.
PUBLIC SCHOOL COOPERATIVE EDUCATION
Numerous public secondary and post-secondary schools also offer cooperative education programs. These options connect work experience and classroom-based learning for students across multiple disciplines. Unlike homeschool groups typically led by parents, school officials usually spearhead these programs and require a written agreement to participate in them.
TYPICAL COOPERATIVE EDUCATION EXAMPLES
Institutions generally offer three different education co-op program styles, including:
One-semester programs
Part-time programs
Alternating semester programs
ADVANTAGES OF EDUCATIONAL CO-OPS
Cooperative education programs, academic co-op groups and their participants enjoy economic, social and personal benefits, like:
Earning as they learn: Co-op students can offset higher education costs, enabling more people to afford college. The extra money they earn also allows them to participate in their local economies.
Increasing relationships in the community: Educational co-ops improve collaboration between a community's schools and businesses. That builds a better rapport between these organizations.
Providing a source of economic growth: Businesses see a consistent flow of prepared and well-educated candidates. Plus, the student is more likely to remain in the community's commercial base and contribute to it.
Gaining a competitive employment edge: Students gain access to a range of practical learning applications that enhance their critical thinking, decision-making, interpersonal and problem-solving skills. The resulting experience can help them capture in-demand positions.
Saving money: Employers can leverage co-op work as a training tool for future employment. Receiving potential staff from their local co-op programs also helps reduce their recruiting and onboarding costs.
Strengthening academic offerings: Sponsoring institutions receive feedback to create or improve their programs. Well-organized cooperative education options are a valuable way to attract new students to the school.
Associations for Education Co-ops
Several associations work to support cooperative education in the U.S. and abroad:
NCBA CLUSA: Building an Inclusive Economy
Our current societal and economic challenges demand solutions to empower people. For more than 100 years, NCBA CLUSA has promoted the cooperative movement through resources, education, advocacy and representation.
We have a track record of achieving positive outcomes for communities in over 85 countries. We envision an inclusive economy in which people contribute to mutual prosperity and well-being. Contact us to learn more about our initiatives.
To become a member, sign up for one of our three memberships today.