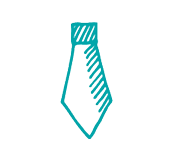 Worker Co-ops
In a worker-owned cooperative, employees govern their business as a democracy. Each worker-owner has an equal stake and equal vote in the co-op. From a brewery to a home care agency, any business can adopt a cooperative structure for the benefit of its employees.
Worker co-ops view employees not as a commodity, but as citizens with the same rights and responsibilities. Recently hired employees and veteran managers alike receive an equal share of the co-op's profits and losses. Worker cooperatives create stable, empowering jobs that benefit the workers and surrounding communities.
WHAT IS A WORKER CO-OP?
Worker co-ops share several characteristics that distinguish them from conventionally run organizations, including:
Ownership structure: Worker cooperatives are democratically operated, and the employees collectively own the business. They return all their profits directly to their members.
Focus: Worker-owned businesses emphasize people and community over profit. The decisions participants make through their voting rights are based on what's best for the group and local residents.
Worker cooperatives differ from programs like Employee Stock Ownership Plans (ESOPs). While an ESOP provides a path to owning shares of a business, it's often an employer-funded benefit. In a worker co-op, the member-owners must deposit equity, known as a buy-in share, in exchange for their ownership.
Many cooperatives allow buy-in only after satisfying specific criteria, such as a successful probationary period or a certain number of hours worked. Conversely, ESOPs are federally regulated plans that must include most non-highly compensated employees age 21 or over. Voting rights for ESOP shares may or may not be part of the program's rules.
Forming a worker cooperative through an ESOP is possible. In these cases, member-owners receive voting rights but still follow the cooperative model of one vote per member.
HISTORY OF WORKER CO-OPS
Like all cooperatives, worker-owned organizations evolved from the first well-documented group, the Rochdale Pioneers. This band created the new business model in England in 1844 to solve hard times and poor working conditions brought on by the Industrial Revolution. Their cooperative principles enjoy widespread adoption today.
As the 19th century wore on, workers in the United States began embracing the cooperative business model in response to an increasingly capitalistic society. Corporations were intentionally attempting to devalue skills and lower employee wages. This led to the formation of the Knights of Labor and the emergence of worker-focused political parties. Both eventually became defunct, but their ideals resurfaced as social change became the norm in the 1960s.
The demand for more workplace democracy enjoyed another growth spurt in the late 20th century, leading to the creation of several well-known worker cooperatives still in operation.
Organized labor has also been instrumental in promoting worker cooperatives. When negotiations with employers broke down and led to strikes, numerous unions helped members reorganize as co-op organizations. Examples include Union Cab in Madison, Wisconsin, and Collective Copies in Massachusetts.
Worker-owned businesses today can exist in any sector, but they're most common in service-oriented industries like:
Food service and lodging
Healthcare
Engineering and design
Manufacturing
Technology
Key Facts About Worker Co-ops
A worker-owned cooperative focuses on benefitting its employee-owners, not outside investors. Learn more about the positive impact of worker co-ops:
Around 400 democratic workplaces operate in the U.S. and have about 7000 employees.
U.S. worker co-ops create $400 million in total annual revenues.
Cooperative Home Care Associates, the largest worker co-op in the U.S., employs more than 2000 workers.
Worker co-ops are found in 17 different industries in the U.S.
Examples of worker co-ops include Cooperative Home Care Associates and Equal Exchange.
HOW WORKER COOPERATIVES BUILD COMMUNITY WEALTH
Since employees are the sole owners of a worker co-op, they work together to make decisions that will improve the business and local economy. Economic development in their surrounding neighborhoods is one of the primary benefits of worker co-ops. These organizations give revenue back to their communities, creating an inclusive economy and sustainable alternative to investor-owned companies.
Worker-owned cooperatives help build community wealth in the following ways:
Create quality jobs that empower members of the community: Employees at worker co-ops tend to earn higher wages and be more engaged in their work. They also retain more control over their career development since they can shape their governance.
Enable employees to accumulate assets through owning a stake in the co-op: Wealth inequality is a reality impacting more and more employees. Worker co-ops give employees a higher potential for upward mobility as they share in the business's success and place people before profit.
Employ sustainable business practices and circulate profits back into the area: With a worker co-op, profits go directly to local community members instead of investors. The increased local spending benefits other businesses and reinforces community connections.
Help members grow into influential leaders and decision-makers: Many worker cooperatives today formed from a need to address persistent low-wage jobs in traditional business structures and underserved communities. Modern co-op organizations invest in their worker-owners through opportunities to develop and sharpen their leadership skills.
Advance the values of equity and inclusivity in the workplace: Worker co-ops make business ownership more accessible to those who participate in them. Working together toward shared goals supports better social cohesion.
Today's worker cooperatives play an active role in eliminating inequalities and promoting asset-building. The cooperative business model enables workers to be their own bosses and create an inclusive local economy. As a result, those who would otherwise typically occupy lower-wage roles or face barriers to ownership have better opportunities.
Associations for Worker Co-ops
Many national and global associations work to advance the movement in democratic worker-ownership, including:
Join NCBA CLUSA Today
Did you know that three million co-ops contribute to economic growth and stable employment for 280 million people around the world? At NCBA CLUSA, we provide education, opportunity and advocacy for the entire cooperative movement.
As the largest cooperative business association in the world, NCBA CLUSA is the voice for cooperative enterprise across the globe. Our team, members and partners help educate stakeholders about co-ops and how they create healthy, equitable communities.
Contact us online to learn more and consider becoming a member today.
The ABCs of Worker Co-op Impact
Access
Worker-owned cooperatives give workers more control over the work process and a greater share of company earnings. They are also an excellent self-help vehicle for promoting work for hard-to-employ populations, such as returning citizens, or workers in rural and deindustrialized areas.
Business Sustainability
Worldwide, worker-owned enterprises stay in business longer and make less frequent use of lay-offs, leading to greater stability among these enterprises. In addition, worker cooperatives are more productive than conventional businesses in the same industry, with employees working "better and smarter."
Community Commitment
In addition to providing employment and making a profit, many worker cooperatives have a social, cultural or environmental purpose. This purpose may involve the central product of the business, such as solar energy or fair-trade products. Or it may be a defining attribute of a co-op working in an otherwise conventional industry, such as a commitment to reducing the carbon footprint of the manufacturing process. On a local level, worker-owned cooperative employees are much more likely to volunteer in their community compared with the general population.10 And, worker-owners are more likely to vote.
Democratic Governance And Empowerment
The democratic nature of cooperative ownership positively impacts job satisfaction and productivity. Worker control may be a key factor in the superior performance of worker-owned firms around the world.11 While the practice of consulting with worker-members may initially be more time-consuming, in the end, a decision made on a collaborative basis typically takes less time to implement. Thus, an engaged and informed membership saves the company money and effort when compared with the practices of competitors in the same industry.
Equity, Diversity, and Inclusion
From the pay ratio to the diversity of the workforce, worker co-ops excel at creating an equitable, diverse and inclusive work environment. The average pay ratio between the lowest and the highest-paid employees at a worker co-op is 2:1—a stark contrast compared to the CEO-to-worker pay ratio of 300:1 at the average publicly traded corporation in the U.S. The largest worker-owned cooperative in the U.S. has a workforce (and ownership base) comprised almost exclusively of Latina and African American women, a population not otherwise highly represented in business ownership.
Financial Security and Advancement
Three-quarters of worker-owners report that overall pay and benefits at their co-op are similar or superior to compensation at their previous workplace and that the average value of their capital accounts—the financial measure of their ownership stake—is modest, but real. A majority also reported that professional development opportunities are better at their co-op than at previous jobs. For example, Cooperative Home Care Associates maintains a workforce development program that provides free training for more than 600 low-income and unemployed women annually and serves as a significant driver of employment in the Bronx.
Growth
Worker-members are by definition local owners, generating significant potential economic multiplier effects as wages and profits are kept in the community rather than sent to outside investors. Worker ownership keeps assets invested locally and selling a business to employees is an increasingly popular alternative for retiring small business owners interested in preserving the legacy of their business. A cooperative, committed to taking the long view, is a positive economic development partner from an overall community perspective.
 Case Study: Alvarado Street Bakery: A Worker Co-op Innovates For Growth and Stability
Alvarado Street Bakery, a worker-owned cooperative in Petaluma, California, built a model workplace in a uniquely cooperative manner. In the Bay area, where the cost of living is 80 percent above the U.S. average and housing costs are three times the national average,14 the bakery blends democratic decision making, innovation, growth and technology not only to make certified, organic bread but also—critically—to provide worker-owners the compensation they need to live in the community where they work.
To meet this challenge, the bakery had to embrace growth and technology. "It's simple math," said Joseph Tuck, Alvarado Street's retired coordinator. Simple or not, many workers see technology and automation as threats to their livelihood, with investors pocketing the money saved on wages and workers out on the street. Because Alvarado Street is a worker-owned co-op, every major investment in new technology is subject to a democratic decision-making process. "You have to make the case to workers, even for efficiency gains," said General Coordinator and CEO Bryan Long. "We are not out to replace people . . . we need to find the balance between creating jobs and making sure those jobs are high quality," he added.
Established in 1977, the co-op's embrace of technology and growth came fairly early in its history when another whole grain bakery went out of business and Alvarado Street suddenly inherited their accounts. Co-op members were forced to invest in machinery simply to meet the demand of the contracts and found, in the process, that wages went up. As time went on, the concept of buying into technology became more and more accepted, as workers saw the benefits. "We wanted to be able to offer a good, stable standard of living," Tuck said.
While the co-op pays tiered wages based on the skill of the worker, it is an equitable employer, with a rich benefits package that is spread equally across the workforce enabling a degree of financial security for workers seldom seen in the industry. Alvarado Street offers a generous 401(k) plan that requires no match from workers and averages more than $5,000 per person, per year in contributions. Gainsharing bonuses are paid every quarter in equal amounts to every worker, pro-rated for full and part-time workers. Full health insurance is also part of the plan, with alternative care such as chiropractic and acupuncture covered. And workers with 10 years tenure get six weeks of paid vacation.
Many worker-owners stay with Alvarado Street long enough to accrue that benefit. The average tenure at the co-op is currently 13.5 years, an exceptional show of loyalty to an exceptional workplace.