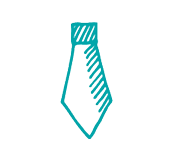 Worker Co-ops
In a worker-owned cooperative, employees govern their business as a democracy. Each worker-owner has an equal stake and equal vote in the co-op. From a brewery to a home care agency, any business can adopt a cooperative structure for the benefit of its employees.
Worker co-ops view employees not as a commodity, but as citizens with the same rights and responsibilities. Recently hired employees and veteran managers alike receive an equal share of the co-op's profits and losses. Worker cooperatives create stable, empowering jobs that benefit the workers and surrounding communities.
Key Facts About Worker Co-ops
A worker-owned cooperative focuses on benefitting its employee-owners, not outside investors. Learn more about the positive impact of worker co-ops:
Around 400 democratic workplaces operate in the U.S. and have about 7000 employees
U.S. worker co-ops create $400 million in total annual revenues
Cooperative Home Care Associates, the largest worker co-op in the U.S., employs more than 2000 workers
Worker co-ops are found in 17 different industries in the U.S.
Examples of worker co-ops include Cooperative Home Care Associates and Equal Exchange.
How Worker Cooperatives Build Community Wealth
Since employees are the sole owners of a worker co-op, they work together to make decisions that will improve the business and local economy. Worker cooperatives give revenue back to their communities, creating an inclusive economy and sustainable alternative to investor-owned companies.
Worker-owned cooperatives help build community wealth in the following ways:
Create quality jobs that empower members of the community
Enable employees to accumulate assets through owning a stake in the co-op
Employ sustainable business practices and circulate profits back into the area
Help members grow into influential leaders and decision-makers
Advance the values of equity and inclusivity in the workplace
The cooperative business model enables workers to be their own bosses and create an inclusive local economy.
Associations for Worker Co-ops
Many national and global associations work to advance the movement in democratic worker-ownership, including:
Join NCBA CLUSA Today
Did you know that three million co-ops contribute to economic growth and stable employment for 280 million people around the world? At NCBA CLUSA, we provide education, opportunity and advocacy for the entire cooperative movement.
As the largest cooperative business association in the world, NCBA CLUSA is the voice for cooperative enterprise across the globe. Our team, members and partners help educate stakeholders about co-ops and how they create healthy, equitable communities.
Contact us online to learn more and consider becoming a member today.