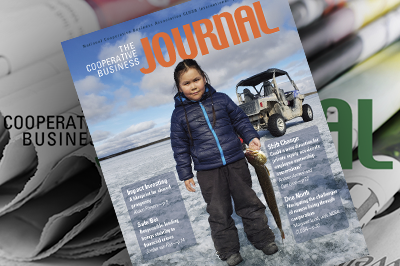 NCBA CLUSA is pleased to announce that the latest issue of the Cooperative Business Journal is now available online.
This issue of the Journal focuses on the compounding benefit derived from investing in cooperatives. Our first article asks us to consider, "What if a fraction of the capital and expertise spent on the next big startup was instead directed at preserving small businesses through worker co-op conversions?" From the Credit Union National Association, we are reminded of why cooperatively-owned financial institutions are a worthy investment—during times of crisis, they are a proven stabilizing influence. And we learn how investment in co-ops has transformed life in Canada's northernmost communities.
We also include an article about how the cooperative principles can be embraced by other types of businesses. "Shift Change" explore how investors—even in private equity—could play a meaningful role in preserving the millions of jobs at stake with the current wave of retiring business owners.
We are now accepting submissions and ads for the Summer 2020 issue of the Cooperative Business Journal. Email journal@ncbaclusa.coop to reach a specialized audience of thousands of cooperators who read with purpose!
The Cooperative Business Journal is a digital magazine published quarterly by NCBA CLUSA, cultivating the best work of experts, researchers and thought leaders in the cooperative space.