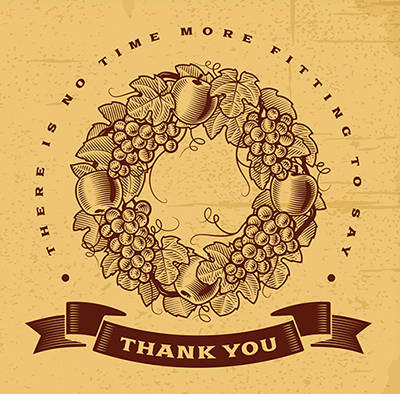 Dear NCBA CLUSA Members:
Thanksgiving is a time to gather with family and friends and reflect on the blessings of the past year. We hope the holiday brings you plenty of warmth and good cheer.
The NCBA CLUSA staff has been privileged to spend 2014 meeting many of you and assisting you with questions, referrals and connections to other cooperatives. We have appreciated your feedback and involvement in NCBA CLUSA's activities. We could not do the work we do without your continued engagement, encouragement and support.
We hope that you've seen the value of your membership and are proud of the direction NCBA CLUSA is taking, and we look forward to your renewed membership in the year ahead.
If you enjoy the benefits of membership, don't keep us a secret! There are cooperatives in your area that are not yet members. Encourage them to reach out to us for membership details.
As you celebrate this Thanksgiving, know that we're so grateful you're a part of the NCBA CLUSA family.
Happy Thanksgiving!