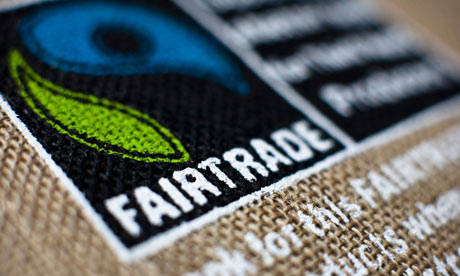 Please join NCBA CLUSA and representatives from Fairtrade America, Equal Exchange and FECCEG Coffee Cooperative on August 27 from 2 – 3 p.m. for a discussion on how Fairtrade certification and premiums benefit smallholder farmers and cooperatives. Learn the value of a responsible food supply chain and how this information can guide consumer buying decisions. Click here to register.
This webinar will feature the following panelists, moderated by NCBA CLUSA Senior Program Manager Emily Varga:
•    Tia Loftsgard, Director of Business Development, Fairtrade America
•    Carly Kadlec, Green Coffee Buyer, Equal Exchange
•    Nidia Gómez, Commercial Manager, FECCEG Coffee Cooperative
NCBA CLUSA is offering this webinar free of charge to the co-op community. Reserve your space now!
About the panelists:
Tia Loftsgard has worked in the Fairtrade sector since 1996 with tea, sugar and cocoa farmers in Asia, Latin America, Africa and the Caribbean. In 1999, she founded La Siembra Cooperative, a fair trade worker cooperative that imported the first Fairtrade certified chocolate and sugar products to North America. Loftsgard joined Fairtrade Canada in 2009 to further develop the market for Fairtrade certified products and to convince more companies to source ethically. She has since moved into a senior management role with Fairtrade America.
Carly Kadlec is a green coffee buyer at NCBA CLUSA member Equal Exchange, a worker-owned cooperative and the oldest and one of the largest Fairtrade coffee company in the U.S. As a Peace Corps volunteer in Honduras, Kadlec was introduced to the production side of coffee and later became a buyer. She now collaborates with producers and producer organizations across the Equal Exchange supply chain to work toward a more just food system.
Nidia Gómez has worked for Guatemala-based FECCEG Coffee Cooperative since 2011, supporting coffee processing and overseeing the development of new products. She is responsible for importing machinery and supports the growth of the organization's infrastructure and honey processing. Gómez also coordinates the operations of Kishé Foods, which sells organic, Fairtrade specialty coffee in the U.S.
Moderator Emily Varga has more than a decade of experience developing and strengthening co-ops, smallholder farmer groups and microenterprises in emergies economies of Latin America, Africa and Southest Asia. She holds an MBA in Supply Chain Management and Logistics from the University of Maryland's Robert H. Smith School of Business and serves as senior program manager at NCBA CLUSA headquarters. Email Varga at evarga@ncbaclusa.coop.