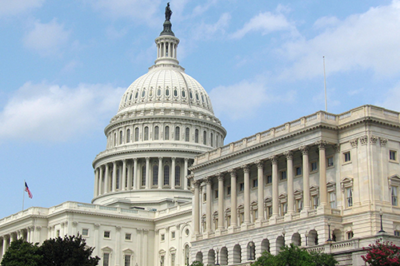 Congress passed and President Trump signed into law on Friday afternoon the $2 trillion CARES Act, an emergency relief bill designed to blunt the economic impacts of the novel coronavirus (COVID-19) pandemic.
In a landmark move, the legislation ensures all small cooperative businesses have equal access to the U.S. Small Business Administration (SBA)'s Economic Injury Disaster Loans (EIDLs). SBA's standard regulations barred certain cooperatives—like consumer and marketing—from accessing this emergency funding.
This bill provides an additional $10 billion in funding available for EIDLs. This provision is a direct response to a coalition letter from the co-op community led by NCBA CLUSA last week.
NCBA CLUSA encourages cooperatives adversely impacted by COVID-19 to apply early for assistance in keeping their doors open and employees paid. Paper application forms for SBA loans and grants are available for download on our COVID-19 resources microsite.
NCBA CLUSA and the U.S. Small Business Administration will also host a webinar on Wednesday, April 1 to demystify the application process for Economic Injury Disaster Loans (EIDLs).
Last week's emergency relief bill also makes additional funding available through the U.S. Department of Agriculture:
$100 million in the ReConnect program to invest in rural broadband at a time when millions of Americans are working from home and students are distant learning
$9.5 billion to assist specialty crop producers; producers who support local food systems such as farmers' markets, schools and restaurants; and livestock producers.
Overall, this bill makes billions of dollars available for small business relief. NCBA CLUSA will continue to monitor all forthcoming legislation related to cooperatives and COVID-19 relief.