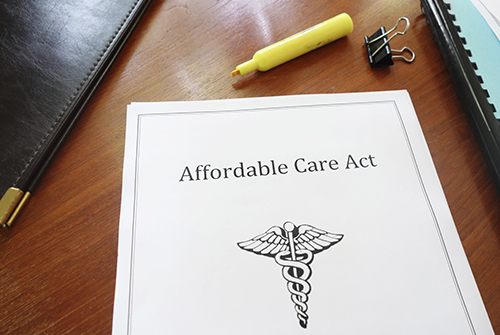 CLICK HERE to watch the House Ways and Means Committee hold a live hearing on the Affordable Care Act health CO-OP program.
As the nonprofit insurance companies created under the Affordable Care Act face increasing media scrutiny this month, NCBA CLUSA is taking the opportunity to remind the public that these so-called "CO-OPs," or Consumer Operated and Oriented Plans, are NOT run as cooperative businesses. NCBA CLUSA is in close contact with journalists covering the financial difficulties of these CO-OPs to better clarify the distinction between successful, member-owned co-ops and these government-created insurers in future media releases.
Help us raise awareness by sharing the following press release with your members and supporters.
October 20, 2015
(Washington, DC)—In highlighting some of the solvency difficulties encountered by non-profit insurers created under the Affordable Care Act, these government-created "CO-OP's" are frequently mischaracterized and unnecessarily associated with thriving member-owned cooperatives, or "co-ops," that provide valuable goods and services and more consumer choice in the market. The business models in which they operate are very different and it is our intent to set the record straight by requesting a clarification of these distinctions in media coverage of these government-created insurers.
First and foremost, it is important to note that the label "CO-OP" attached to the non-profit health insurance entities is an acronym while the term "co-op" is a widely recognized abbreviation for a cooperative business. The so-called "CO-OP" created under the Affordable Care Act stands for Consumer Operated and Oriented Plans. These organizations were never intended to be formed as cooperatives—legally or otherwise—and the U.S. Government, in naming these non-profit health insurers as CO-OPs has essentially traded on consumer confidence in the cooperative name. Cooperatives are structured with a distinct legal business model in many states whereas the non-profit health CO-OPs do not enjoy that distinction.
Cooperative businesses can be found in virtually every sector of the American economy. For example, more than 100 million Americans turn to more than 6,000 credit unions for their financial service needs. Cooperative owned and affiliated insurance companies serve over 233 million Americans. 42 million Americans rely on electricity from 900 electric cooperatives in 47 states, making up 42 percent of the nation's electric distribution and electrifying 75 percent of the nation's landmass. And most of the nation's 2 million farmers belong to a farmer cooperative and provide 250,000 jobs and over $8 billion in annual wages.
Cooperatives inject $3 trillion into the U.S. economy every year. They create millions of jobs and offer real solutions to meet challenging public needs. They spur economic growth in underserved rural and urban America; empower individuals, families and communities; and ensure that Americans have access to high-quality goods and services at competitive prices. There are more than 40,000 cooperative businesses operating in America. 150 million American consumers use their goods and services. One in 3 Americans is a member of a cooperative and they collectively hold 350 million memberships nationwide.
Simply stated, cooperatives—or co-ops—are a working example of real grassroots consumer empowerment, an economic success story that keeps on growing and producing results for the marketplace.
We don't doubt that the financial difficulties facing some non-profit insurers are real and significant, and that the real issue is health insurance. Our message here is to clarify the distinction between these non-profit health insurers and the success story embodied in member-owned cooperatives and that it is worth noting, and amplifying.
The National Cooperative Business Association CLUSA International (NCBA CLUSA) is the apex association for cooperative businesses in the United States and an international development organization. NCBA CLUSA provides cross-sector education, support, and advocacy that helps co-ops thrive. For nearly 100 years NCBA CLUSA has sought to advance and protect cooperative enterprises, highlighting the impact that cooperatives have in bettering the lives of individuals and families. In the last 60 years, NCBA CLUSA has grown its international development portfolio to over $34 million of active programs in 18 countries.