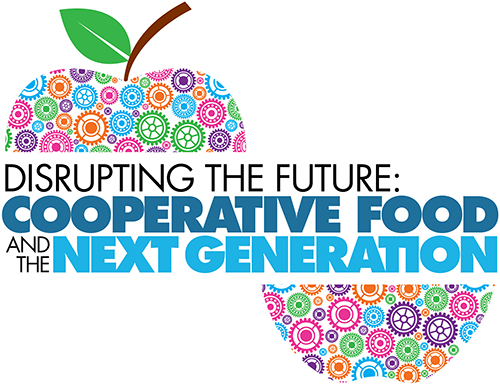 NCBA CLUSA and members of the Neighboring Food Co-op Association—with primary local hosts Franklin Community Co-op and River Valley Co-op—are excited to co-host the 60th Annual Consumer Cooperatives Management Association (CCMA) Conference in picturesque Amherst, nestled in the Connecticut River Valley of Western Massachusetts, this June.
Amherst—where "only the 'h' is silent—is among the U.S. News and World Report's "10 Greatest College Towns." More than 30,000 college students call Amherst home, contributing to a diverse academic scene that helps give Amherst its reputation for political and social engagement.
Known for its vibrant farm-to-table food culture, Western Massachusetts is a hub for food cooperatives committed to building a sustainable, just food economy. Click here to view a complete list and map of Neighboring Food Co-op Association members. Here are a few nearby food co-ops:
• Green Fields Co-op Market (Greenfield, MA}
• Leverett Village Food Co-op (Leverett, MA)
• McCusker's Co-op Market ( Shelburne Falls, MA)
• Old Creamery Co-op (Cummington, MA)
• Quabbin Harvest Food Co-op (Orange, MA)
• River Valley Co-op (Northampton, MA)
• Wild Oats Co-op Market (Williamstown, MA)
• Brattleboro Food Co-op (Brattleboro, VT)
• Putney Food Co-op (Putney, VT)
• Monadnock Food Co-op (Keene, NH)
Amherst is also home to myriad natural, cultural and historical resources worth exploring during conference downtime. The city is about an hour's drive from the Berkshires, a rural, mountainous region known for its striking foliage and cultural activities including the iconic Tanglewood Music Festival—an outdoor concert series and the summer home of the Boston Symphony Orchestra. The region also boasts thriving theater, dance and art scenes.
The Mohawk Trail, a Native American trade route that later became America's first scenic automobile route, winds through northwest Massachusetts and offers stunning views of the region. Museum buffs will find a unique collection of museums in Western Massachusetts, ranging from the Basketball Hall of Fame to the Emily Dickinson Museum. Amherst is also home to the Mead Art Museum and the Museum of Picture Book Art.
Bowling fans should check out the Shelburne Falls Bowling Alley, which has continued the local tradition of candlepin bowling since 1906. Other popular destinations include the Botanical Garden of Smith College, Magic Wings Butterfly Conservatory & Gardens and Historic Deerfield, an authentic 300-year-old New England village.
Outdoor enthusiasts will enjoy exploring Skinner Mountain State Park, Shelburne Falls Bridge of Flowers and taking a spin on the Norwottuck Rail-Trail Bike Path, which stretches from Amherst to Northampton.
Boston, the state capital, is just a two-hour drive from Amherst and offers a wide range of historical sites, cultural activities, museums and sports events.
CCMA attendees looking for dining options will find plenty to pick from, including Judie's Restaurant, a local institution and home of the popover. Here are some additional nearby dining options:
• Five Eyed Fox (Turner's Falls, MA
• The People's Pint (Greenfield, MA)
• Magpie (Greenfield, MA)
• Seymour (Greenfield, MA)
• Hope & Olive (Greenfield, MA)
• Brick & Feather Brewery (Turner's Falls, MA)
• The Farm Table (Bernardston, MA)
• Johnny's Tavern (Amherst, MA)
All Western Massachusetts is missing is you! Register now for the 2016 CCMA Conference and join NCBA CLUSA is scenic Amherst this summer!