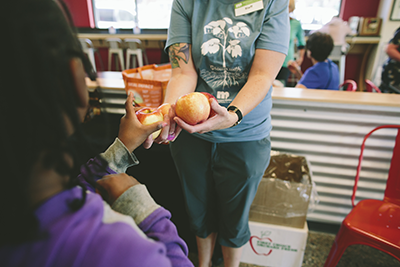 The Washington Area Community Investment Fund, with support from Citi Community Development and Capital Impact Partners, is excited to announce the inaugural DC Co-op Impact Grant.
This new grant program will support the growth of emerging and existing cooperatively-owned businesses in the Washington, DC area. Eight $5,000 grants will be awarded to advance cooperative development led by communities of color, people with low incomes and/or workers with low wages.
Building on the success of Capital Impact Partners' national Co-op Innovation Award, this grant program will build capacity for local cooperative community-driven initiatives in the Washington, DC region, encouraging the growth of quality jobs, sustainable businesses, leadership development and asset building.
Cooperatives in all sectors and all stages of development are encouraged to apply. Preference will be given to emerging cooperatively-owned food businesses. Applications are due by 11:59pm ET on March 31, 2020. Access the application and get details on grant informational sessions here: DC Co-op Impact Grant Application (note: you will have to create a free account).