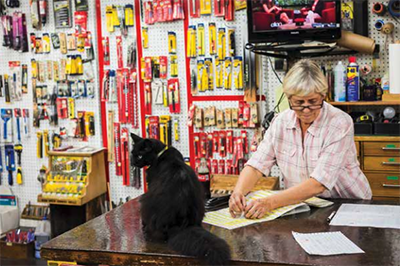 The Aspen Institute Community Strategies Group (CSG) recently released Rural Development Hubs: Strengthening America's Rural Innovation Infrastructure, a groundbreaking report that identifies common traits of regional organizations creating positive change in rural America.
The report challenges the narrative that innovation is confined to urban America, and introduces "Rural Development Hubs" as critical models for advancing comprehensive economic development strategies in rural places. Its findings, developed with support from the Robert Wood Johnson Foundation, are based on more than 40 interviews with field-leading Rural Development Hubs across the nation.
The report defines Rural Development Hubs as place-rooted organizations working within and across a region to build inclusive wealth, increase local capacity and create better well-being for rural people. They are identified as a strategic entry point for national and regional funders and policymakers to engage with rural America, and can include cooperatives and credit unions. For a thriving, equitable nation, attention to and investment in rural places and people is essential.
Read the full report: https://www.aspeninstitute.org/blog-posts/rural-development-hubs-report/