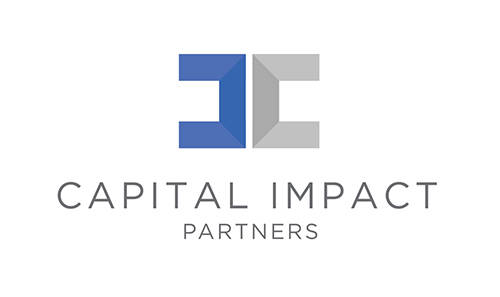 Capital Impact Partners announced April 29 that it has awarded $40,000 to the Democracy at Work Institute and United States Federation of Worker Cooperatives through its first Co-op Innovation Award. These organizations were chosen for their track record in providing high-quality technical assistance to startup and existing co-ops as well as their leadership in scaling the cooperative model with a focus on low-income communities.
"Thirty years ago, Capital Impact was born out of the need to support consumer and small business cooperatives working in low-income communities," said Terry Simonette, president and CEO of Capital Impact Partners. "We are thrilled to continue that tradition with the debut of our Co-op Innovation Award and support for these two worthy organizations who are demonstrating their leadership in building strong, vibrant communities."
The Democracy at Work Institute (DAWI) received $20,000 for its "Conversion Collaboration." This coordinated, national effort is designed to help scale "worker co-op conversions" or traditional small businesses which would like to transition to worker-owned co-ops. Through this effort, DAWI will create a supportive ecosystem of business organizations, technical assistance providers and lenders with a focus on low-wage industries.
"We are thrilled to use this award from Capital Impact Partners to help us lay the groundwork for a coordinated, strategic national collaborative effort to convert existing business to cooperative ownership," said Melissa Hoover, Executive Director of the Democracy at Work Institute. "More than 40 percent of worker cooperatives in existence today were formed by converting an existing business to worker ownership, and several recent large and high-profile conversions show that conversion activity is only growing. With this funding, Capital Impact Partners has its finger on the pulse, and the pulse is strong!"
The U.S. Federation of Worker Cooperatives (USFWC), the national grassroots membership organization for worker co-ops, was awarded $20,000 for its "Grants for Growth" fund. This revolving grant fund will provide small technical assistance grants to existing co-ops who want to grow their businesses. These grants will increase the number of loan-ready worker co-ops and their capacity to create new jobs.
"Capital Impact Partners' Co-op Innovation Award enables the Federation to launch a pilot program we believe will significantly impact the ability for existing worker cooperatives to effectively and successfully grow," said Amy Johnson, Co-Executive Director for the USFWC. "The revolving fund we've developed will cover the up-front costs of business technical assistance, addressing a known need for three important Federation stakeholders—established worker cooperative businesses, knowledgeable cooperative developers and co-op-friendly financial institutions—in a coordinated way that has the ability to unlock significant growth potential."
The Co-op Innovation Award represents one part of Capital Impact's strategy to promote food, worker and housing co-ops that support underserved communities. Other work includes delivering strategic financing, technical assistance and capacity-building resources. Since 1995, Capital Impact has deployed $278 million in co-op financing. The organization's newest venture in this area is the National Co-op Grocers (NCG) Loan Fund, which finances natural food co-ops looking to grow and expand.
"There has been a growing momentum around co-op development in recent years and excitement that we haven't seen in decades. Capital Impact is excited about the worker co-op sector because of its focus on scale and creation of quality jobs for low-income workers," said Alison Powers, Program Officer of Cooperative Development at Capital Impact Partners. "The Co-op Innovation Award was designed to further this movement and the impact these organizations are creating."
Capital Impact is also proud to have strong co-op leadership through its board of directors, including longtime ally Judy Ziewacz, who is a 2015 inductee into the Cooperative Hall of Fame.
Capital Impact Partners transforms underserved communities into strong, vibrant places of opportunity for people at every stage of life. The organization delivers strategic financing, incubates new social programs and provides capacity-building to help ensure that low-to-moderate income individuals have access to quality health care and education, healthy foods, affordable housing and the ability to age with dignity. A nonprofit community development financial institution, Capital Impact Partners has disbursed more than $2 billion to revitalize communities over the last 30 years. Headquartered in Arlington, Va., Capital Impact Partners operates nationally, with local offices in Detroit, Mich., and Oakland, Calif.