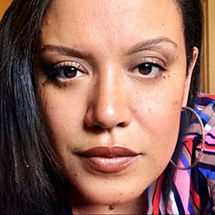 Carmen Huertas-Noble, founding director of the Community & Economic Development Clinic (CEDC) at CUNY School of Law and a 2020 Cooperative Hall of Fame inductee, will appear on Everything Co-op on Thursday, April 2. A weekly exploration of the impact and potential of the cooperative business model, Everything Co-op aims to generate interest in and support for the cooperative movement.
Hosted by Vernon Oakes and conversational in format, the show is streamed live at worldcnews.com/listen-live every Thursday from 10:30-11:30 a.m. EDT. Everything Co-op also airs live in the Washington, D.C. Metropolitan Area on WOL 1450 AM—Radio One's premiere talk radio station.
Professor Huertas-Noble earned her J.D. from Fordham University Law School, where she was a Stein Scholar in Public Interest Law and Ethics and served on the staff of the Environmental Law Journal. Prior to joining the CUNY faculty, Professor Huertas-Noble was an Adjunct Professor at Fordham Law School where she supervised students in its CED Clinic. She also served as a senior staff attorney in the Community Development Project (CDP) of the Urban Justice Center (UJC). As part of CDP, she worked with neighborhood residents to form nonprofits as well as established organizing groups to create alternative institutions, such as worker-owned cooperatives (cooperatives).
Professor Huertas-Noble has played a leading role in providing transactional legal support to worker-owned cooperatives in New York. While at UJC, she counseled cooperatives in navigating their legal entity formation options and on creating democratic governance structures. She worked with ROC-NY in creating COLORS, a worker-owned restaurant in Manhattan and Green Workers Cooperatives in creating ReBuilders Source, a South Bronx worker-owned business that collects and recycles construction materials. Since then, numerous community groups and attorneys have consulted with Professor Huertas-Noble on entity formation options and democratic decision making structures for cooperatives. Such groups, include Cidadao Global, a current client of the CEDC. Cidadao Global is in the process of creating the first eco-friendly house cleaning cooperative based in Queens.
Professor Huertas-Noble's research and scholarship focuses on promoting alternative ownership models, including community land trust and worker-owned cooperatives (alternative institutions). Her scholarship emphasizes the role of lawyer in creating meaningful, client participatory decision making processes as part of the lawyer's counseling process and in support of client-centered lawyering on behalf of alternative institutions.
Listen to archived episodes—including NCBA CLUSA's centennial podcast series in partnership with Everything Co-op—at everything.coop.