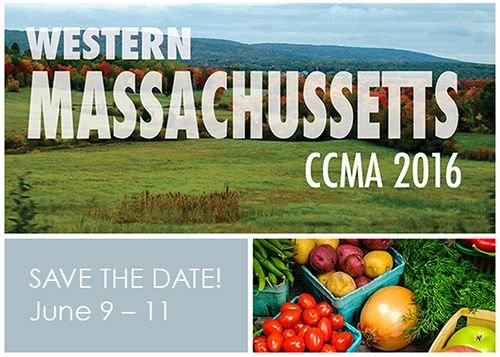 NCBA CLUSA is seeking original presentations related to the tracks outlined within this Call for Presentations for the 2016 Consumer Cooperatives Management Association (CCMA) Conference, scheduled for June 9 – 11 in Western Massachusetts. Proposals are due by 11:59 p.m. EST on Friday, January 15, 2016 and should be submitted electronically via email to Sherry Hill at shill@ncbaclusa.coop.
Proposals submitted to other conferences (whether accepted or not) and sessions previously presented to CCMA audiences will not be considered. Content for this conference must be 100 percent original and created with CCMA 2016 attendees in mind.
As you prepare your proposal, consider the conference theme, positioning and target audiences described here. Tracks include 1.) Strategies for Outdistancing the Competition, 2.) Succession Planning and Leadership Development, 3.) 2020 and Beyond: New Approaches to Cooperation, 4.) Participatory Governance for Success, 5.) Financing the Co-op Future and 6.) Social, Economic and Racial Diversity. Please note that the topics listed within the six tracks are thematic examples only. These topics are intended to provide presentation candidates some focus with allowance for creativity.
Participation as a presenter in CCMA 2016 is voluntary. In recognition of a presenter's contribution of time and effort, one complimentary full-conference registration is awarded to presenters' whose proposals are accepted. However, each presenter remains responsible for his or her own expenses (travel, lodging, etc.).
Click here to read the full Call for Presentations.