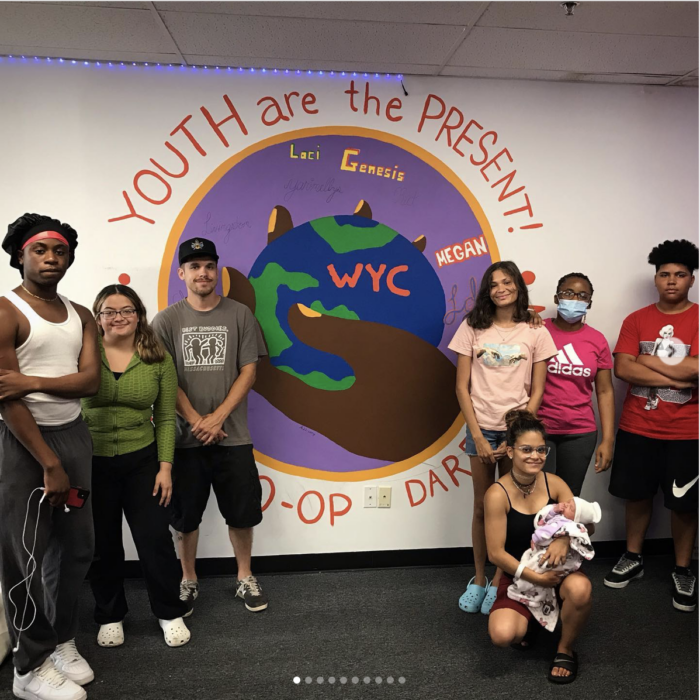 CDF's Cooperative Education Fund supported Worcester Youth Cooperatives'(WYC) Youth Cooperative Academy, a youth-led learning space that helps youth create cooperative solutions to social issues they care about.
WYC, a youth collective led primarily by Black youth in Worcester, MA, incubates worker cooperatives that can not only build wealth for their members but also exemplify Cooperative Principle 7 – Concern for Community.
Launched for Black History Month, the 2021 Youth Cooperative Academy served as a pilot incubation program for youth-led cooperative ventures. This 24-week program met weekly with 10 up-and-coming cooperative leaders to learn the tools for a thriving business centered around the values of cooperativism and the solidarity economy.
"Creating wealth and resources for other people, and not just for themselves, I think is a testament to the initial insight that started the organization," said Addison Turner, WYC founding member. "When you're intimately connected to the plight and the pain, the death, the violence that the communities are experiencing day-to-day, it's not a question of possibility, but of necessity."
Some of the emerging cooperatives born out of WYC's efforts include:
These primarily Black-led cooperative enterprises are working through "direct outreach, surveying and assessing the material needs of the community and endeavoring to meet those needs not just through charity, but through the building of a solidarity economy ecosystem," said Turner.
With grants that range from $1,000 – $10,000, CDF supports educational programs of organizations across cooperative sectors, including Northwest Cooperative Development Center, the US Federation of Worker Cooperatives, and the Food Co-op Initiative.
---
About the Cooperative Education Fund. The Cooperative Education Fund supports cooperative research, sponsors cooperative education events and develops cooperative education materials and programs. The Fund provides $90,000-$100,000 in grants, scholarships, and sponsorships annually. Applications for the 2022 Spring grant cycle must be submitted by October 1, 2022, by visiting https://www.cdf.coop/cooperative-education.