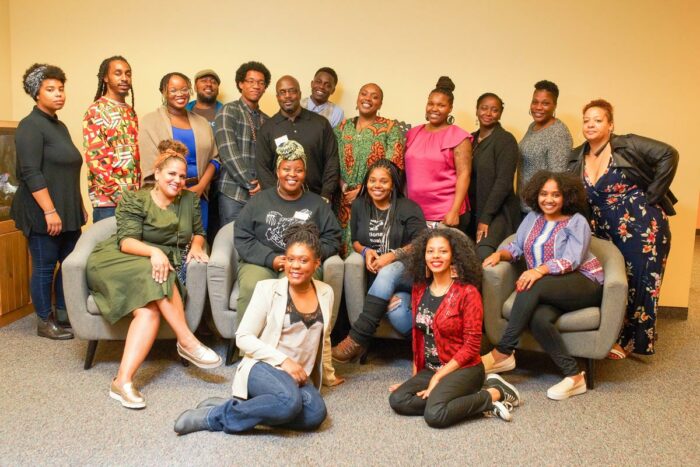 CDF's Cooperative Education Fund supported the North Star Black Cooperative Fellowship, a program focused on teaching the history of Black cooperative economic thought and practice created by Nexus Community Partners.
Nexus, headquartered at the unceded Dakota and Anishinaabe Land known as St. Paul, Minnesota, works to build powerful and engaged communities of color and to expand community wealth through programs such as the Worker Ownership Initiative and Nexus Cooperative Development Scholarship.
In 2021, the five-month Fellowship focused on housing cooperatives and land trust models for Black, Indigenous, and People of Color. Participants explored resident-controlled community ownership models that are permanently affordable and provide dignified housing options for communities. They analyzed the landscape of Minnesota's cooperatives, learned cooperative skills, received coaching on accessing financing opportunities, and created strategies for designing a cooperative economic project.
Black women play an integral role in the ideologies that lead North Star. "We locate our political analysis in Black Feminism, which means we understand that Black Cooperative Economic solutions must grapple with intersectionality of race, class, gender, and sexuality," said Danielle Mkali, Nexus' Director of Cooperatives, Transformation, and Healing.
North Star alumni demonstrate the cooperative difference and the capacity of cooperatives to create the resources communities need to thrive. North Star graduates include members of Building Capacity for Black Women, a cooperative that assists Black women by providing housing, education, and advocacy training and Black Radical Mothers, a women-led cooperative working to curate healing-centered spaces to preserve the collective Black family.
With grants that range from $1,000 – $10,000, CDF supports educational programs across cooperative sectors, including Co-op Cincy, Neighboring Food Co-op Association, and the New York City Network of Worker Cooperatives. Meet our Fall 2021 grantees.
About the Cooperative Education Fund. The Cooperative Education Fund supports cooperative research, sponsors cooperative education events and develops cooperative education materials and programs. The Fund provides $90,000-$100,000 in grants, scholarships, and sponsorships annually. Applications for the 2022 Spring grant cycle must be submitted by May 1, 2022, by visiting https://www.cdf.coop/cooperative-education.