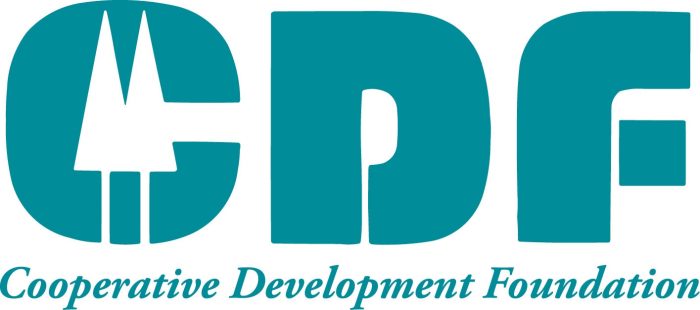 The CHS Foundation, based in Inver Grove Heights, Minnesota, awarded a grant to the Cooperative Development Foundation (CDF) to enhance cross sector understanding of cooperative development initiatives. The grant also includes funds to support a conference of home care worker cooperatives.
"The CHS Foundation philanthropy has created a network of cooperative education and development initiatives that positively impact people and communities. The Cooperative Education Grant to CDF will help engage all sectors in cooperative development. We are particularly pleased that the grant provides travel and stipend funds for worker owners attending the inaugural Home Care Worker Cooperatives Conference in September," said CDF Executive Director Leslie Mead.
The CHS Foundation (www.chsinc.com/stewardship) is the major giving entity of CHS Inc. (NASDAQ CHSCP), the nation's leading farmer-owned cooperative and a global energy, grains and foods company. As a part of the CHS stewardship focus, the CHS Foundation is committed to investing in the future of rural America, agriculture and cooperative business through education and leadership development.
The Cooperative Development Foundation is a 501(c)(3) non-profit foundation headquartered in Washington, D.C. CDF's mission is to promote community, economic and social development through cooperative enterprises.