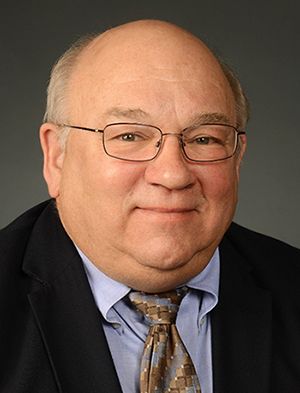 CHS Inc., the nation's leading cooperative and a global energy, grains and foods business, announced January 21 that William Nelson will retire March 1 as vice president of Corporate Citizenship and president of the CHS Foundation.
"During William's more than two decades with CHS, he has led the growth of our stewardship activities, focusing on opportunities that positively impact CHS and its owners," said Linda Tank, senior vice president of CHS Communications and Public Affairs. "He has helped put CHS at the forefront of agriculture safety and the development of next generation agricultural and rural leaders through partnerships with universities and colleges, our unique cooperative education grants designed to help tell the cooperative story, and FFA's National Teach Ag initiative."
Nelson helped develop the company's New Leader Forum for next generation producers and also contributed to the growth and development of successful CHS employee volunteerism programs in support of the cooperative's commitment to stewardship in the communities in which it does business. He also served numerous roles with external CHS partners, building strong relationships with universities, associations and the cooperative community. Among his current positions are the National Council of Farmer Cooperatives' Executive Education Committee, the National Cooperative Business Association Board of Directors and the Agricultural Safety and Health Council of America Board.
Nelson joined CHS in 1992 after serving 13 years as a University of Minnesota faculty member and administrator. He has been awarded FFA's Honorary American Farmer Degree and in 2015 was inducted into the Cooperative Hall of Fame.
Tank said CHS will conduct a search for a successor in the coming months with a commitment to continuing to add value for our employees, owners and rural communities through CHS stewardship programs. In 2015, CHS and the CHS Foundation contributed $15.5 million to shape the future through developing ag leaders, building strong rural communities and improving agriculture safety.
CHS Inc. is a leading global agribusiness owned by farmers, ranchers and cooperatives across the United States. Diversified in energy, grains and foods, CHS is committed to helping its customers, farmer-owners and other stakeholders grow their businesses through its domestic and global operations. CHS, a Fortune 100 company, supplies energy, crop nutrients, grain marketing services, animal feed, food and food ingredients, along with business solutions including insurance, financial and risk management services. The company operates petroleum refineries/pipelines and manufactures, markets and distributes Cenex® brand refined fuels, lubricants, propane and renewable energy products.