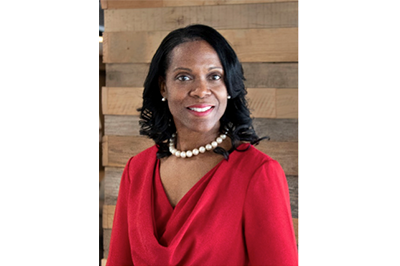 NCBA CLUSA Executive Vice President and CFO Val Roach has been nominated by DCA Live, a Washington, DC-area media company, as a 2021 Non Profit Star CFO.
The honor recognizes DC-area nonprofit CFOs who have made "extraordinary contributions to the growth and health of their organizations over the past 12 months in this challenging health and economic environment." The recipients are nominated by their peers in nonprofit finance and selected for their excellence and leadership.
Roach has more than 30 years of experience in the profit, not-for-profit and NGO industries in domestic and global operations. She has extensive international cooperative development experience in Africa, Asia, Central America, Eurasia and the Middle East. Her expertise includes financial management, strategic development, government contract acquisition, government contract accounting, program management, compliance and capacity building.
Roach and the other recipients will be honored at an event in Washington, DC on October 19, 2021.
Since 2015, DCA Live has recognized leaders and innovators in Washington, DC's nonprofit, real estate, legal, govcon and corporate communities.