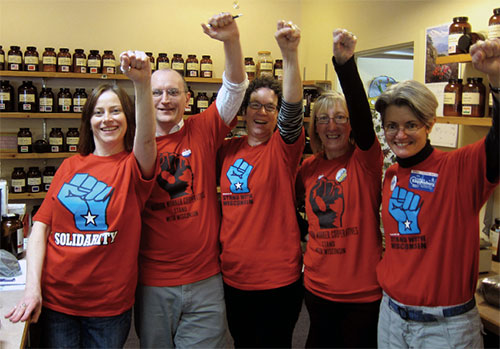 Produced by veteran, award-winning filmmakers Melissa Young and Mark Dworkin, "Shift Change" tells the stories of employee owned businesses that successfully compete in today's economy while providing secure, dignified jobs in democratic workplaces. The U.S. Federation of Worker Cooperatives published this release:
Beginning in July, Shift Change, a documentary about worker cooperatives in the United States and Mondragon, Spain, will be broadcast on PBS stations across the country! You'll find a complete and up-to-date broadcast schedule here. New broadcast dates are being added to the schedule regularly, so please check back to see if your city makes the list.
Major cities like Washington D.C., San Francisco, Austin, Providence, Dayton and East Lansing have already scheduled Shift Change. The film will also air in smaller towns where the worker-owner model may not be as well-known.
If your city is on the broadcast list, please take this opportunity to share the broadcast date with your friends and social networks, as well as to reach out to local media to help raise awareness about co-ops and worker-owned businesses in your area.
If your city is not yet on the schedule, you can help by contacting your local station via Facebook, phone and/or email. Let them know you'd like them to broadcast Shift Change! Find your PBS station here.
—Click here to watch a preview of the documentary.