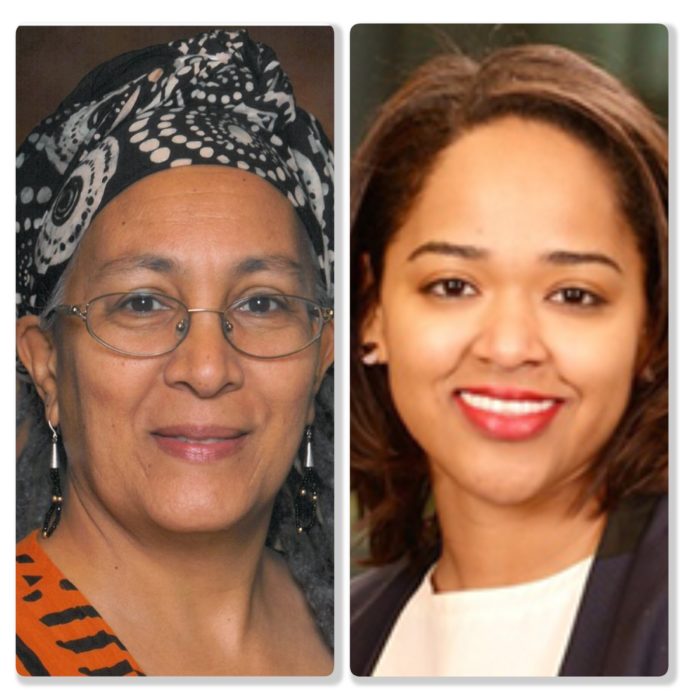 Tune in to WOL 1450 AM and Tune-in Radio, on October 22, 10:30 am for Everything Co-op, hosted by Vernon Oakes. This week Vernon interviews Jessica Gordon-Nembhard, Ph.D, Professor of Community Justice and Social Economic Development at John Jay College of the City University of New York, and Renee Hatcher, Assistant Professor of Law at UIC John Marshall Law School in Chicago. Vernon and his guests will discuss strategies to address Diversity, Equity and Inclusion in cooperatives.
Dr. Gordon Nembhard, is Professor of Community Justice and Social Economic Development at John Jay College, of the City University of New York; Author of Collective Courage: A History of African American Cooperative Economic Thought and Practice, and a 2016 inductee into the U.S. Cooperative Hall of Fame. She is an affiliate scholar at the Centre for the Study of Co-operatives at the University of Saskatchewan in Canada, where she is co-investigator for the "Measuring the Impact of Credit Unions," Community and University Research Partnerships (CURA) project; and an affiliate scholar with the Economics Department's Center on Race and Wealth at Howard University.
Dr. Gordon Nembhard is a political economist specializing in community economics, Black Political Economy and popular economic literacy. Her research and publications explore problematics and alternative solutions in cooperative economic development and worker ownership, community economic development, wealth inequality and community-based asset building, and community-based approaches to justice.
Renee Hatcher is a human rights and community development lawyer. She is an Assistant Professor of Law, and the Director of the Community Enterprise & Solidarity Economy Clinicat UIC John Marshall Law School Chicago, a legal clinic that provides free legal support to cooperatives, community-based institutions, and other types of solidarity economy initiatives and projects. Hatcher currently serves as a board member for the New Economy Coalition, a member of Resist, Reimagine and Rebuild (R3), Black Lawyers Solidarity Economy Network (BLESN), and a member of the Law for Black Lives Clinic Cohort Development Team. Her work and research focus on solidarity economy theory/practice and law.
Dr. Gordan Nembhard and Renee Hatcher gave a riveting presentation at the 2020 Cooperative IMPACT Conference entitled, "Decolonizing the U.S. Co-op Movement: Lessons Learned from the African American Cooperative Movement." Conference registrants can access the session and other conference content until the end of October. IMPACT registration is still open until the end of the month, register today to gain access to the the only national, cross-sector event elevating the national conversation around a trusted, proven way to do business and build communities. The annual conference provides an unparalleled platform to reenergize the cooperative movement and galvanize its champions around building the next economy.