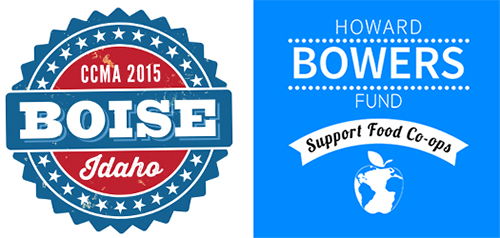 The deadline to submit nominations for the 2015 CCMA Awards for Cooperative Excellence is today, April 15. These awards recognize food cooperatives and members of the food cooperative community in the following areas: Cooperative Excellence ("Retailer of the Year"), Cooperative Service, Cooperative Innovation and Achievement and Cooperative Board Service.
An online nomination form and criteria for each award are available at www.ccma.coop. To go directly to the nomination form, click here. Awards will be announced on June 13 at the CCMA Conference in Boise, Idaho.
The CCMA Awards for Cooperative Excellence are managed by the Howard Bowers Fund, which supports the training and education of food co-op managers, staff and board members. The Howard Bowers Fund is managed by the Cooperative Development Foundation, a 501(c)(3) non-profit foundation promoting community, economic and social development through cooperative enterprises.