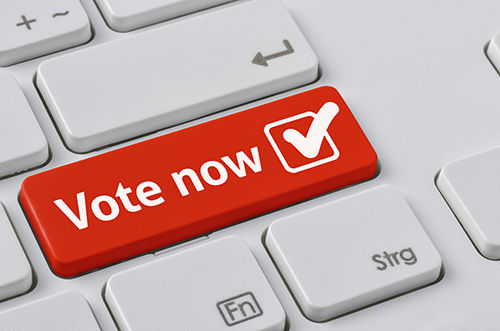 Online voting dramatically increases member engagement, engages and enfranchises a younger demographic, reduces costs
 and time spent counting paper ballots and eliminates potential recounts and challenges. Not to mention, most people already use their computers to shop, bank and access information and entertainment. Voting online is a natural extension of this trend.
Today's families often have both parents working, with children involved in activities that require a large amount of parental time and commitment. Co-op members are often unable to attend the annual meeting because of family commitments or business travel—some may even be out of the country during the entire voting period. This doesn't mean that your members aren't committed to their co-op. It just means they require new ways of being engaged.
So, how can you, as a co-op manager, prepare for online voting? And what should you look for in an online voting service provider? Simply Voting is here to answer those questions.
Preparing for online voting
There are a couple of obstacles that may need to be addressed in order to ensure that each member has a positive online voting experience:
• Bylaw changes Often bylaws were implemented before online voting existed, so it's important to ensure that any changes required are brought up and voted on by the membership. This is a first step toward getting everyone on board.
• Membership data The most cost-effective and time-efficient way to implement online voting is to have accurate information for all members. Now is a good time to set up an ongoing program to make sure you have the most up-to-date information possible. Email addresses for all members is the simplest way for both members and staff to strive toward that goal. If a complete email database is not achievable, then some members may need to be provided voting information and passwords by post-mail. Either way, make sure your membership data is current.
Informing your members
Members can be informed about online voting on your co-op website, at co-op meetings, via flyers and mail-outs, by running a mock election or by setting up a demonstration for concerned and interested members. Your online service provider should help you to engage your members according to your own particular requirements.
Once you are ready to run your first election, be sure and leave plenty of time for the online voting service you engage to brand the voting website, create the ballot, prepare and upload the list of electors, set opening and closing dates and have your staff preview the ballots so they can make any necessary changes. This should be done approximately two months ahead of the election, especially if a post-mailing is required.
What to look for in an online voting service provider
• Secure Be sure the service provider ensures one voter/one vote and a secret ballot. The voting website must be encrypted and subjected to security scans and live penetration testing. Insist that your service provider send you comprehensive security information. If there's anything you don't understand, ask for clarification.
• Reliable The voting system must be able to handle "the traffic" during peak voting periods. An availability guarantee should be included in the offering.
• Auditable and transparent Members should be able to confirm that their vote has been counted and auditors must be able to certify the election results to avoid any challenges.
• Easy to use Ensure that the system includes a responsive design. Mobile voters should have a smooth voting experience without the need to zoom in and out on their device to interact with the election ballot. The system should also be easy to use with a tablet and any other device that is connected to the web. Make sure the system is intuitive and that the service provider allows you to run a trial election so you can see exactly how it will look and work.
• Flexible A robust voting system should allow for customizations to meet the particular requirements of your co-op. Segmented voting, weighted voting, candidates' photos and bios on the ballot, links to YouTube videos, social media share features and various language options should be available as needed.
• Third Party Certifications The online voting system should be approved and monitored by reputable third-party certification agencies for security, reliability, confidentiality, accessibility, data protection, identity verification, business practices and legal protection.
Finally, your service provider should guarantee that online voting will reduce your co-op's election and referendum costs and ease staff workload. Make it easy on yourself and step into the 21st century!
—NCBA CLUSA Silver-Level Associate Member Simply Voting submitted this article on the benefits of online voting for both co-op members and co-op staff. Simply Voting provides a secure, cost-effective and environmentally responsible online platform for election services and handles NCBA CLUSA's online board of directors election.