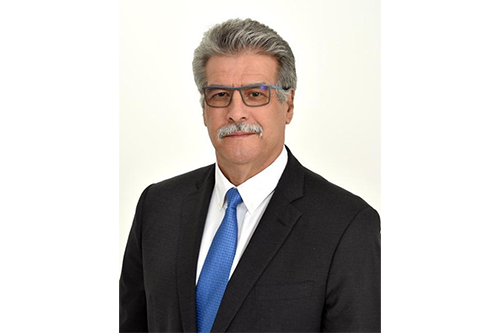 Tune in to WOL 1450 AM, 95.9 FM and WOL Live Stream on August 25 at 10:30 am EDT for Everything Co-op, hosted by Vernon Oakes. This week, Everything Co-op continues its recognition of the 2022 Cooperative Hall of Fame Inductees. Vernon's fourth commemorative interview will be with Dan Waddle, Senior VP of NRECA International. Vernon and Dan will discuss how his desire to understand engineering applications in agricultural production and biomass energy conversion processes has paved the way for his work to develop economies where most of the energy use is derived from agricultural waste and byproducts.
For more than 40 years, Dan Waddle's professional focus and personal passion has been to support rural communities to improve living conditions and stimulate income growth by supporting community-owned, affordable, and sustainable energy solutions. Understanding the power of the cooperative business model in developing countries, Dan has drawn on his academic background and experience to evaluate the viability of rural utilities, to contribute to design of infrastructure, and to train community members to form and operate cooperative electric utilities. These rural enterprises are designed to provide power for irrigation, dairy and grain processing, water supply, as well as health, education, and public security. In his present role as Senior VP of NRECA International, he not only leads NRECA contributions to global electrification expansion, but continues to lead projects in Latin America, Africa, and Asia with his trusted colleagues.
Dan joined NRECA International in 1991 after completing the design of a new electrification program for NRECA in Bolivia, where he led a team of NRECA electrification specialists. The experience of working with the cooperative leaders in Bolivia was eye-opening; seeing the unique role that cooperatives can play with local agricultural and commercial enterprises, the collaboration with health and educational institutions, and the dedication to improving the quality of life of members brought a realization of how cooperatives are uniquely positioned to serve communities like no other business model. In the intervening years, Dan has led many electrification projects and programs all of which have focused on building improved energy services to support quality of life and income generation in rural communities.
Under Dan's leadership, NRECA International has implemented successful, sustainable, scalable rural electrification programs that improve education, health care, safety, and economic opportunities in communities across the world. These cooperative ventures provide electric power to support agriculture, small and medium community enterprises, improved lighting and telecommunications for schools and health facilities, and for other public facilities including security lighting in village streets and common areas. Working with collaborating partners at federal, state and local levels in multiple countries that include Bangladesh, the Philippines, Costa Rica, Bolivia, Afghanistan, Uganda, Yemen, South Sudan, Colombia, and many others, Dan and his colleagues have steadfastly focused on the needs of beneficiary communities by introducing the benefits and fruits of the cooperative model as a means of organizing and sustaining electric service to support community growth and well-being.