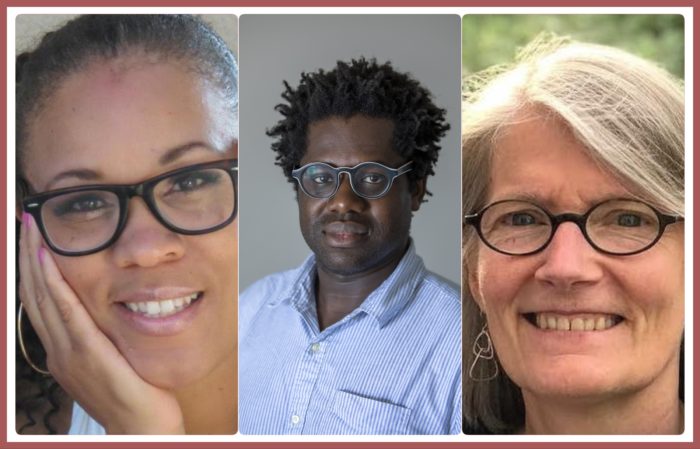 Tune-in to WOL 1450 AM, or Tune-in Radio on September 17, for Everything Co-op, hosted by Vernon Oakes. This week we're showcasing three more of Start.coop's 2020 cohort of entrepreneur teams. The interviews are a precursor to The People's Pitch, a pitch event celebrating Start.coop's class of 2020.
This week Vernon will interviews: Angela Dawson, President/CEO of Forty Acre Co-op, A Black-led cooperative advancing innovative agriculture and technology for socially disadvantaged farmers nationwide; Sarah Speare, CEO/Co-Founder of Tootie's Tempeh Inc, a worker-owned consumer foods cooperative that  provides tasty, ready-to-cook, and sustainably made tempeh that supports local agriculture everywhere, and Stephen Bediako, Co-Founder and Managing Director of Turning Basin Labs, a cooperative staffing agency that connects temporary workers to the benefits of permanent employment.
All listeners of Everything Co-op, and readers of NCBA CLUSA's Co-op Weekly, have been invited to be active participants of The People's Pitch,on Friday October 9th, for final graduation pitches from Start.coop's 2020 cohort teams, and to actually cast their VOTE to determine which start-ups are awarded funds from the $10,000 graduation prize pool. The event will be held in conjunction with NCBA CLUSA, as the close to the 2020 Cooperative Impact Conference.
Start.coop exists to build an ecosystem that lifts up, supports, and accelerates cooperative entrepreneurs on their business journey.  The program's accelerator selects the most promising teams from across North America and provides them with training and support embedded in its rigorous business curriculum and world-class mentor community. Start.coop considers its program "an accelerator of the next generation of co-operative entrepreneurs."
Forty Acre Co-opis a farmer-owned agtech company. Forty Acre is wholly owned by and operated for socially disadvantaged ranchers, urban growers, and farmers. The co-op produces proprietary superior quality hemp seeds, partners with farmers to grow these seeds, and aggregates value-added hemp product processing to create commercial hemp and CBD products.
Tootie's Tempehis a worker-owned consumer foods cooperative innovating a high protein, plant-based category-tempeh. It is the first commercial tempeh producer to ferment without plastic bags, to package with plant-based and recyclable materials, and to expand through a regional cooperative/franchise model. So, wherever Tootie's Tempeh is purchased it is supporting local farmers, communities and workers. Tootie's is introducing a series of pre-seasoned, ready to cook tempeh products to the growing consumer market for healthy, plant-based, local, high protein, and sustainably produced and packaged foods.
Turning Basin Labsis a cooperative staffing agency that creates value for progressive Bay Area businesses by sourcing, placing, and supporting the best, most diverse talent. The co-op seeks to provide a permanent home for temporary workers seeking stability, and to be an ally to workers seeking dignified, high-road, $18+/hour work. Underpinning the cooperative is an unwavering focus on and commitment to diversity, equity, and inclusion (DEI) for its workers and with the employers that are supported.
Learn more about Start.coop here and reserve your free ticket to The People's Pitch here.