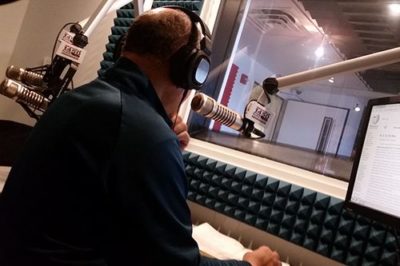 Richard Stammer, former president and CEO of Agri-Mark Inc. and Cabot Creamery Cooperative, will appear on Everything Co-op on Thursday, April 11. A weekly exploration of the impact and potential of the cooperative business model, Everything Co-op aims to generate interest in and support for the cooperative movement.
Hosted by Vernon Oakes and conversational in format, the show is streamed live at worldcnews.com every Thursday from 10:30-11:30 a.m. EDT. Everything Co-op also airs live in the Washington, D.C. Metropolitan Area on WOL 1450 AM—Radio One's premiere talk radio station.
A leader in the U.S. dairy industry for half a century, Richard Stammer helped New England dairy cooperatives sidestep bankruptcy with a daring merger that today generates sales approaching $1 billion. The 2019 Cooperative Hall of Fame inductee also worked to shape public policies to protect the economic interests of the nation's diary farmers.
This week, Vernon and Richard will discuss his career and contributions to the broader cooperative movement.
Listen to archived episodes—including NCBA CLUSA's centennial podcast series in partnership with Everything Co-op—at everything.coop.